What to Wear – Water-Resistant or Waterproof Jacket?
Whenever you plan any trip, it is important to carry a water-resistant or waterproof jacket with you because you never know when the weather can change. Before determining which gear is right for you, it is important to know what the difference between a water-resistant and waterproof jacket is.
Is Water Resistant and Waterproof Same?
Next time you see a waterproof jacket, take a moment and consider why is it waterproof, not water-resistant? This is because waterproof clothing is combined with waterproof technology that you cannot find in a water-resistant clothing. One thing you have to bear in mind is that no jacket is 100% waterproof unless it is made of rubber. So next time, know what you really want if you see a jacket!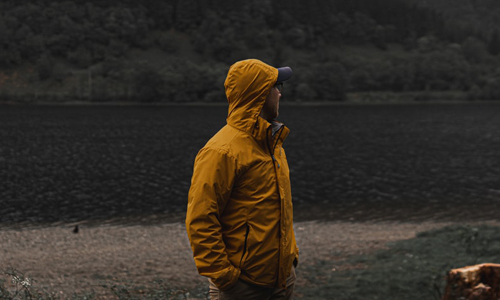 Know the Difference
If you compare the water-resistant and waterproof clothing, you will notice that the main difference is all in the construction. Usually, water-resistant jackets have a durable water repellent finish on the outside, which resists moisture and keeps you dry in light rain or snow. The cloth can only be considered waterproof if it has a waterproof breathable membrane or any waterproof technology.
On the other hand, water-resistant means that the jacket is constructed in such a way that is might be difficult for water to get in, which might protect you from getting wet. If a cloth resists water, it is typically because the fabric itself serves as a shield between you and a warm shower. This kind of jacket provides the lowest degree of defence against water.
What is the Role of the Seams?
Even if the jacket is designed with a waterproof fabric, and if the seams of your jacket are not secured properly, there is always a risk that you may get wet. Now, can you think of what these seams are? They're tiny holes in the fabric from which water can enter in, so your jacket must be fully seam sealed. Critically sealed means that sealed seams have only the upper body of the fabric, making certain seams prone to leakage while the fully seam ensures all seams are sealed for optimum water-tightness in the fabric. It will help you to know how your jacket will perform when the weather is wet and windy. So make sure next time whenever you are purchasing a waterproof fabric jacket to check that its seams are closed.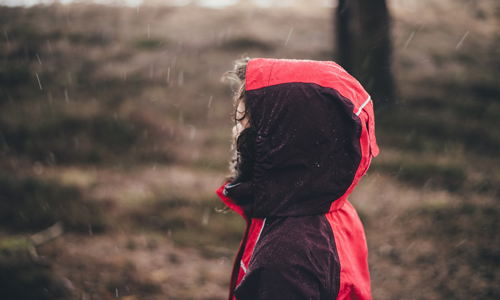 Why Check Waterproof Rating?
Whenever you purchase any waterproof product, you might have noticed that there is a waterproof rating on them. Have you ever thought about what it is? How someone can rate a waterproof fabric? These ratings are given according to the fabric performance in a waterproof test called Static-Column test. However, it's important to bear in mind that for something like your jacket, you do not need a very high waterproof rating. But still, it is necessary to check this rating since it represents the waterproof capabilities of your product.
What to buy?
Now the question arises, what should you buy water-resistant or waterproof? The answer is 'it entirely depends upon you'. The purpose will decide which one you should buy. For instance, its winter and you are planning a hike trip with your friends, then a water-resistant jacket will work. But, if you are going skiing or planning to buy a jacket for rainy days, then you should go for a waterproof jacket.
Today, jackets are integrated with several technologies and just because they are not waterproof, doesn't mean you can't buy them. So now that you know the major difference, you can wisely decide what to buy!