Often when we are out camping with our family or friends, it is common that we find it hard to get up early in the morning. Trust me, I know the struggle. With all the late-night campfires, s 'mores and stargazing, we usually sleep later than our scheduled time. Well, there is no concept of time when you are out at camp. But you got to admit that the soft rays of sunshine falling on your face is the best natural alarm there is. However, when you are out in the woods, you leave your tent ready to get on with the day with an adventurous journey ahead.
If you really wish to enjoy your trip to the fullest, then waking up before the sun is bound to give you a head-start on the hiking or trail-walking and get you ahead of the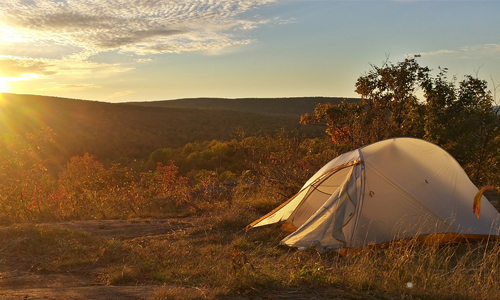 other campers or hikers. But again, it is the hassle of getting up early and that is what I am here to help you with. Look at some of these things that I follow to get a jump-start in the morning.
What to do the Night Before?
It is only natural that you want to get out of your damp and sweaty clothes before you slide into your sleeping bags. So why not just eliminate one more morning hassle by changing into the clothes that you already plan on wearing the next morning. On the plus side, it will keep you warm and cosy. However, if you feel it's getting too hot, you can just shed the top layer, because in my experience, any head start is a jump start for the morning.
Keep Your Shoes/ Boots in Place
Once you have made your plan for the morning, prep your shoes or hiking boots accordingly. Make sure to loosen the laces and store a water bottle in them, in order to avoid them from freezing into a hard position that will make it easy to slip in your feet the next day. It also helps in keeping the bugs and rodents at bay all year round.
While packing your bags for the morning, make sure you leave space for keeping your sleeping bags and mats that you won't be able to pack till morning. However, make sure you keep some essential items that you might need through the night at hand, like headlamp, map, trekking gear, etc. so that you don't have to waste all morning packing up your stuff.
Things Left to do the Next Morning!
When you start the last stage of packing your stuff in the morning, try to pack as much as you can while staying in your sleeping bag. This way you could avoid getting cold unnecessarily. In fact, you can even keep your top layer clothes or jacket that you didn't wear at night inside your sleeping bag so that when you finally take them out, your clothes are all warm and cosy.
Don't let comfort get in the way
As you start packing, gently twist the notch of your sleeping pad so that by the time you are finished, the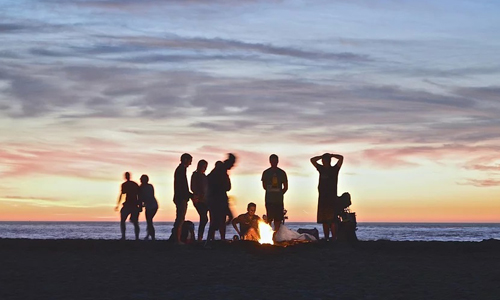 pad is also completely deflated. Once you touch the cold, hard ground it isn't that hard to get up and get on with the day.
And that is how you eliminate getting late in the morning while in the woods. After all, it's always good to get a head start when you want to enjoy the landscape.