If you love hiking but are unable to take out days from your schedule for those long routes, then we have found the solution for you. In the following sections, we have listed out the best short hiking routes near Calgary that won't take much time for a round trip. All these trails are less than an hour drive from Calgary. The routes we have chosen are perfect for small roundtrips alone or with your little ones. Read on to find out the best short hiking routes near Calgary and plan your next hiking trip on one of them.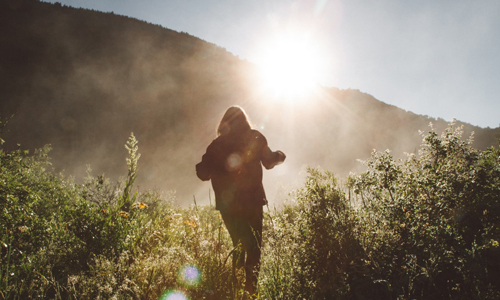 Big Hill Springs Provincial Park
Big Hill Springs is an ideal place to unwind on a hot day in summer. You can splash in the creek or the little waterfall to shrug off the summer heat. Look out for the trail markers around the short forested loop to stay on the trail and enjoy your hike without destroying the vegetation around the path. The total distance of the round trip on this path would be 2.3 km. It is located at a distance of 42 km from Calgary.
Troll Falls and Hay Meadows, Kananaskis
Troll Falls and Hay Meadows trail is a flat easy trail ending at a beautiful waterfall. You can make a round trip with Hay Meadow to see the captivating views near the Kananaskis River and the surrounding mountains. The views will be a treat to the eyes after walking on the forested Troll Falls Trail. During winters, you must wear snowshoes or ice cleats depending on the snow on paths. You should also walk with caution near waterfalls on the way as the risk of falling rocks and ice is higher at this time. The walk is at a distance of 86 km from Calgary and 3.1 km long for a round trip.
Heart Creek, Bow Valley Wildlands
If you want to travel with children, then travel to heart creek trail located at a distance of 102 km from Calgary. This trail is a 4 km long roundtrip passing through nine bridges and offers children the opportunity to play in the creek. It features a small uphill section from the parking lot but from there it is a flat trek. If you travel in mid summer, then you can view the wood lily wildflower. The trail also boasts a pretty aspen grove located in the beginning and has blazing yellow colour during the fall season.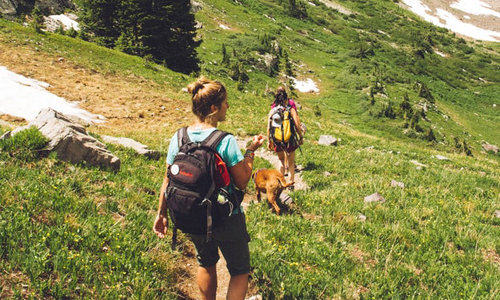 Tiger Lily Loop at Glenbow Ranch Provincial Park
The length of this route is perfect for preschoolers and toddlers. The path is 1.4 km long and located at a distance of 33 km from Calgary. You can move into an aspen grove that leads to a beautiful ravine. You can follow the way leading towards the park office located on top of the mountains to catch the spectacular view of the foothills and mountains. Do not sway away as it may destroy the vegetation around the path.
You can pick your favourite hiking routes from above and head for a short hiking trip lasting a few hours. You can also take your children on most of these small treks to give them the opportunity to explore nature. If heading to any of these routes in winters, then do not forget to take protective clothes and traction gears on your trip.