How to choose the perfect snow pants or ski pants becomes a stressful job for the beginner level skiers. The lack of knowledge and experience in skiing leads to confusion in choosing the right pants that can protect the hiker from the weather and are comfortable while skiing. An important gear for winter sports activity, the snow pants are insulated, waterproof, and come with ventilating zippers for letting go of the sweat generated during the activity. Here, we will give you information about types of snow pants so that you know which will be the best gear to put on during your activity.
Ski Pants
Make sure your ski pants can fit over the ski boots before buying them. The built-in gaiters or thin layer of waterproof fabric should be kept over the boots to avoid snow.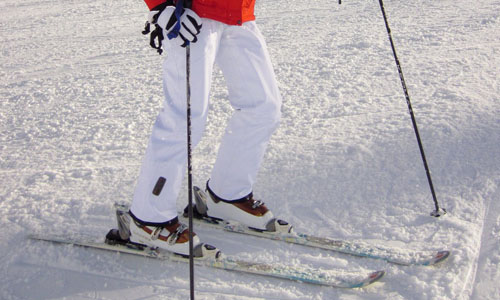 The abrasion-resistant waterproof fabric or the scuff guards that run from shin to the ankle protect the pants from the hardness of boots and buckles. The pockets in the ski pants are also a benefit as they can be used to store small essentials such as the ski pass.
Snow Bibs
These are the snow pants with suspenders. The pants can be up to the chest or mid-waist height and are considered good for skiing as they provide an extra layer of fabric for snow protection in case your jacket is not paired with a powder skirt. These pants give extra warmth during snow activities such as Nordic Skiing or snowshoeing and act as an extra barrier between your base layers and jackets if you fall on snow. Although snow bibs may make it hard to put on and adjust layers on the top half of the body, but they will transfer the stress from the pants to your shoulder.
Fitted Snow Pants
The fitted ski pants can be used for more mobility as heavily insulated pants make it hard to be more mobile. If your skiing activity involves a lot of movement like snowshoeing, alpine skiing, or Nordic skiing, then using these pants will be helpful.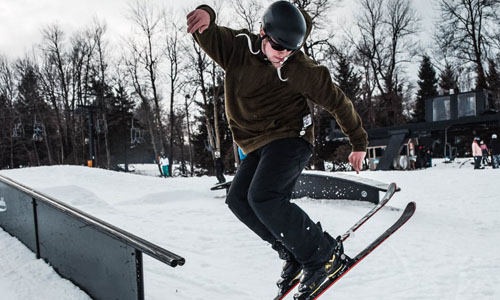 However, these pants may help in movement but won't provide you as much warmth as heavily insulated pants and should not be used in more sedentary activities such as riding a snowmobile or ice fishing. The fitted snow pants are ideal for regulating body temperature with their ventilating zips. If you decide to wear fitted snow pants or your ski trip, then ensure that they flare out right below the knee so that they can fit over the ski boots properly.
You can pick any pant from above according to your needs. If your activity involves a higher degree of movements, you can go for fitted or soft-shell snow pants. But if you are going for the activity that involves working in extremely cold temperatures then going for heavily insulated pants is the right option. You can also choose to go for a different design like buying snow pants with suspenders or snow bibs that give you an additional layer of protection from the harsh weather of mountains. Now, with this knowledge, it will be easy for you to pick pants that will match your choice of activity or the kind of protection you need. You can also contact the instructor at the ski resort for knowing what kind of pants will suit the local conditions.