Winter is incomplete without skiing and snowboarding in the mountains. Playing in the snow also gives us a happy feeling during the winters. However, minor and major accidents while exploring outdoor activities are common. Therefore, it is advisable to keep yourself protected with protective gear and enjoy outdoor activities.
If you love skiing, wearing a helmet would go a long way. Although there are various issues regarding the safety and design of the helmet, things are changing for the better. There are also both pros and cons of ski helmets which are changing with time.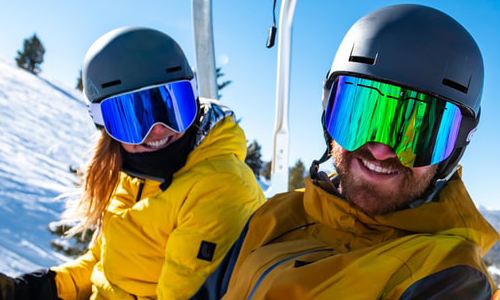 Here are some of the pros and cons of snow helmets, which every ski lover would agree to:
Pros
With a helmet over your head, it gets easier to be seen by other skiers. Bright-coloured helmets, with fluorescent colours are also visible from afar. The helmet reduces the collision between skiers and protects them with greater visibility.
Along with the higher visibility, it protects the skier from bruises and major accidents, which can impact your head if not worn. If you slip or fall while skiing, the helmet protects your head from injury.
Lets you enjoy the adventure
With a helmet on your head, you can feel safe at all times and enjoy skiing more. You don't have to look out for other skiers every time you take a turn, as you would be visible. This lets you focus more on skiing and less on the constant lookout for crashing and injury.
Cons
You tend to take more risks when you feel like you are safe. You forget to look out for the probable risks which might put you in danger. It is safer with the helmet on, but it brings extra confidence.
If you are not wearing a well-designed helmet, it is likely for you to cause discomfort while skiing. The sweat and humidity would build around your head, making you itchy. It is always advisable to put on a proper-designed helmet for both comfort and safety.
The extra weight adds up to the burden of your skiing. It is almost an extra couple of kilos which would sometimes be too heavy for some people. Many do not wear a helmet because of this. It is, however, advisable to wear a helmet all the time to keep you safe and secure.
If you have too much luggage already, it is important to know if you would be able to carry the helmet. Many people don't enjoy carrying the extra weight as sometimes the fit is not good, and does not provide you enough comfort.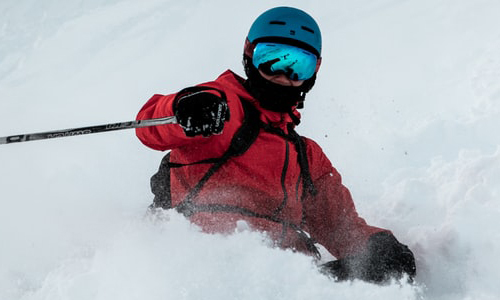 Snow helmets are changing
There are a few shortcomings which the manufacturers have tried to improve so more and more people are willing to use it:
There are helmets now, which have detachable foam pads for the exterior case. This detachable design can be tried and tested according to your comfort and then settle on the most comfortable one.
There is a change in the way helmets are made with small vents which allow proper air circulation around your head. It would ensure that you don't feel sweaty or uncomfortable.
There is constant research done to find a better material for the helmets. The helmet materials now available (polystyrene, acetate foam, etc.) are much lighter alternatives to the older ones.
There are standard snow helmets that are fixed in size and cannot be easily adjusted. The latest designs are, therefore adjustable and have a wide range of head sizes which offers better protection because of their wearability.
Going for a skiing session?
The next time you go skiing, it is advisable to wear your gear and not forget your helmet, which would provide you with ample protection. Shop around for a good one and never miss out on a chance of a good skiing adventure!