A fitness routine is something that is not only trendy nowadays but if practised with consistency, results in a great, well balanced and well-maintained body with amazing stamina. They say just stick to the plan and you can achieve outstanding results in just a few months.
But sometimes, it becomes difficult to challenge the body with unique ways or there are days when you cannot move outside for the workout sessions, even if you wish so. In any such case like rainy or too sunny days, indoor cycling can work as an excellent solution. It won't make you break the regularity in your routine and offers great health benefits as well.
Not just keeping up with the routine, there are also many other reasons why you need to give indoor cycling a shot. Check them out.
Time-Saving Activity
Also discussed above, the prime thing one should practice for a fit body is consistency. You might have the correct plan, all important equipment and desire to perform the best, but if you lack in regularity, there's no point left. But what if you have something that can help you maintain the routine? Yes, an indoor cycle will help you to not miss those sessions due to other personal problems. You can always start exercising on time and can even track your performance to judge if there's a scope for improvement or is it going perfectly as planned.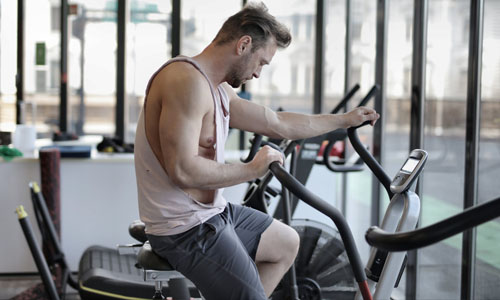 Cycling Without Any Disturbances
No more thinking about the windy weather, stopping at the red light, or a road full of traffic because indoor cycling cuts all these unexpected elements of the road while you're in your training zone. Cycling in the comfort of your home can even help you take small breaks, if needed, and continue again with your plan effectively. Such sessions will help you achieve better results and go with a more accurate workout session every time.

Helps you Cycle On Those Cannot-Go-Outside Days
Not matter if there's a heavy downpour, you need the courage to beat that scorching heat, or the weather turns unpredictably, you can still carry on with your sessions because you have an indoor cycle. Another great advantage of indoor cycling is that you can easily beat the bad weather that might have changed your mood for cycling and exercising. Another benefit of cycling indoors is that it doesn't give a pause to your routine while keeping you motivated to achieve the set goals.
Overall Health Benefits
Besides these above-mentioned benefits, you should never forget how this indoor activity can be beneficial for your health as well. Cycling is both an aerobic and anaerobic activity that can help you improve your overall health. It is also proved beneficial in managing some chronic conditions like high cholesterol and high BP while helping you increase your body stamina.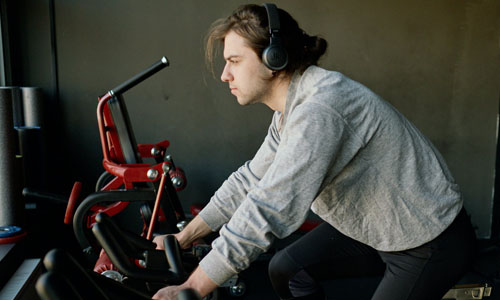 If we were to club the benefits and perks of indoor cycling, it helps you workout anytime you want, cuts any kind of disturbances (you can simply put on your headphones and get into the zone), helps you focus on the technique, and never let any external factor like bad weather affect your training. So you see, there's hardly anything to hate about indoor cycling.
Just give this amazing challenge to your body and see how it can help you reach your aim.