Travelling across the world can be a lot of fun. However, not everyone is lucky to get a chance to explore the unknown and picturesque landscapes, climb the gigantic snow clad mountains, camp in the verdant valleys and pastures, etc.
I am a winter lover and when it comes to travelling, my personal favorites are locations where I can have a view of glistening white snow fields and mountains covered with a sheet of snow. However, managing an organised trip is of prime importance. Right from DIY packing tricks to having an exceptional navigational sense is what matters the most. Unlike in the past, packing your bags for excursions and trips should no longer be a major task.
Pack it light!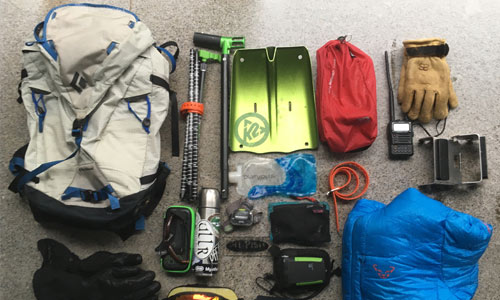 With the advent of stuff sacks, life has become a lot easier. What is even better is that these bags come in various colour combinations. You have different coloured sacks for ski socks and a separate sack for other clothing. Getting your stuff labelled can be a real help and improves your organisational skills.
Weighing your bag is really important before commencing on a journey. Target for a lightweight travelling bag, especially when going for a week long excursion. Be a smart packer! Carrying too many bags is not what you should want.
Essential Gear
Skiing is one sport I cherish engaging in every single time. However, whilst you travel to distant locations just to experience another enthralling skiing session, you need to keep in mind the crucial articles like your skis, gloves and helmets – which are of utmost importance. Take along lots of dryer sheets that will assure you fresh smelling gear all day long.
Things to do and not do
While packing your bags, always remember that saving space is an essential thing to do. Hence, the mistake of placing your skis in the bag, base to base should be avoided. My personal experience says that most of the backpackers have no sense of getting it correct when it comes to packing for a skiing adventure.
When packing your skis, always lay your second pair base-side down and save your bag from all the fraying and sagging. Invest in a luggage scale to be a pro in this art of packing.
Move around in Cars
Moving around carrying your skiing bags is not easy task, especially in an unknown place. Hire a car and stay comfortable throughout the day. Opt for ski bags that feature padded buckles.
Bag full of Essential Skiing Valuables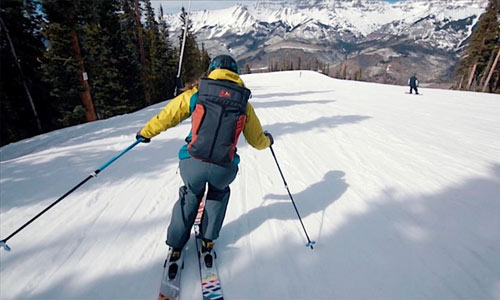 A backpack is a suitable alternative when it comes to stuffing all essentials required during the skiing sport. Ski boots are something that can be carried on the plane, as the comfort of your own boots can never be found anywhere else.
Waterproof ski jackets, no-cotton base layer tops, woolen ski socks are other essentials that can make your skiing trip a lot more fun and merrier. Skiing in the mountains can be an unforgettable experience if you plan it out properly.
Few other essentials to carry while out on a trip in the snow clad mountains are: sunscreen, basic toiletries, slippers, swimming trunks, flask, helmet as well as plastic bags for wrapping up wet clothing.
It is not an easy task to pack for any occasion. It is recommended that taking advice from ski experts and advisors can be of great help. I have always consulted my ski patrol supervisor friend, David, who has an experience of 30 years, in the same field. Suggestions from him have always been helpful. Skiing has been my first love and going in this sport every year has been a learning experience. Having adequate gear for the sport makes it even better! Stay updated with the new skiing gears on the market to be more efficient on those snow fields.