Hiking and camping are wonderful ways to enjoy the outdoors. We all benefit from the fresh air. If you take your pets along, it would be helpful for them as well. If properly planned, you can have fun with your loved ones and enjoy some adventure with your pet.
Planning on exploring through an outdoor activity with your pet, and do not know how to go about it? Here are a few ways to keep your dog healthy and happy while exploring outdoors: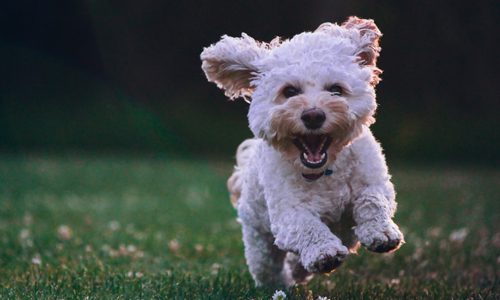 Prepare yourself before the adventure
You can determine if your dog is capable of making the trip by preparing beforehand. Even if your dog is healthy, it is always a good option to consult the vet before taking them with you.
Any essential pack should not weigh more than ten percent of your dog's body weight. If they are suffering from joint pain or a muscle pull, it is best to not take them on a hiking or camping trip. Prepare your dog in advance for the trip by walking them around the neighbourhood. If you are going to stay for more than a day, it is recommended that you carry their food, water, disposal bags, etc.
Take your pet's favourite items
If your pet has a favourite thing, such as a blanket or a toy they love playing with, carry it during the outdoor activity. If you are camping for more than a day, pack all the essentials. Having their favourite items nearby would help them become familiar with the surroundings. Remember to use a waterproof ground cover for your dog so that it doesn't get wet.
Learn what you need to know before leaving
If you are going for a hike, always make sure that you research more about the place. There are many dogs that love to swim. However, there are many that do not know how to swim. Therefore, it is necessary to make sure that your dog is comfortable near a lake. Watch out for ocean currents, toxic algae in freshwater lakes, etc.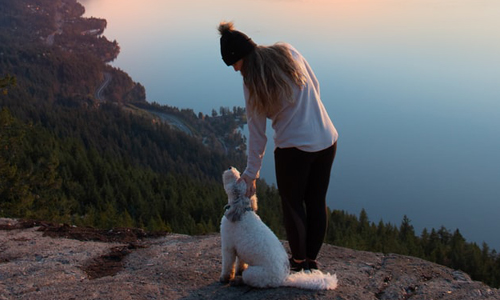 Don't forget the first aid kit
To avoid any mishap, it is recommended to take a first aid kit with you. A canine first aid kit would have pet-friendly medicines, cut paw pads, as well as liquid bandages to keep your pet safe and secured.
If the climate is too warm or too cold, watch out for mild symptoms to apply instant medication. You can use alcohol pads for instant ice packs. Gently apply them to the pet's paws, and they would feel better in an instant. A bandana is also a good option to apply the ice pack with. It keeps your dog safe and protected from the harsh climate. Don't forget to carry a first aid kit for yourself.
Going outdoors with your furry friend?
The next time you plan on exploring or visiting the outdoors, it is better to research and be sure to check if the location is pet-friendly. Your dog is a perfect companion for an outdoor adventure. Plan the trip with your dog in mind and have all your essentials packed before you leave.