Hiking, trekking and trail walking are some of the most popular outdoor activities in the UK these days. But the adventures come with some risks as well and so I hope this blog will help you plan a safer and fun hike.
Stick to the Route
If you are planning to or have already told somebody about your route then its in your best interest that you stick to the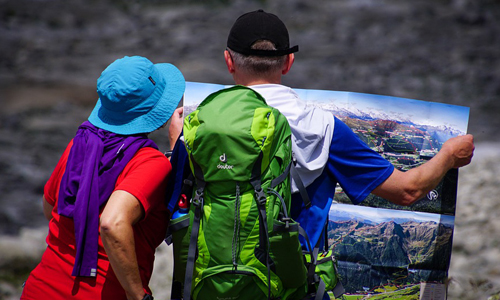 same route. This way, if you get lost, you can expect help to come soon. Research the trail you are going to hike on before confirming the plan. Its only natural that you get derailed off your route but don't lose hope, you can find your way back with your wits and faith.
Know What's the Weather
It is better to stay ahead of your plan. Never make plans without referring to the weather forecast of the day before you plan your hike and even for the day after, just to be sure. You can check in with the Met office, BBC Weather or even SAIS, if you are planning winter walking.
Tell Someone of Your Whereabouts
Always make sure you tell someone close to you or your family about where you are headed to. You can even consider leaving a route map in case things go haywire. This way, the ones who care about you will come looking for you in case you get lost.
Don't Carry Unnecessary Baggage
Going hiking, trekking or camping, they all have one thing in common and that is carrying the right gear. If you are planning to walk the coast line or hills in the UK, you can never be too sure of what you might encounter on the way. So, carrying the right gear is your best bet, it is certainly the case for me so I thought I might share it. Some of the essential things you have to carry in your daypack are these:
A standard First Aid Kit
Compass
Allergy Medicine, if required
Water bottle/s (just to be sure, carry plenty to avoid getting dehydrated)
Camping food - Dry or canned food basically, something that isn't perishable
An extra pair of clothes
Storm Shelter
Waterproof jacket and trousers
Avoid Camouflaging with the Landscape
One trick to make yourself visible is to wear bright colours when in the mountains. The logic behind it is fairly simple, wearing bright colours like Ultramarine Blue, Bright Red, Vermillion, Green or Orange make you stand out.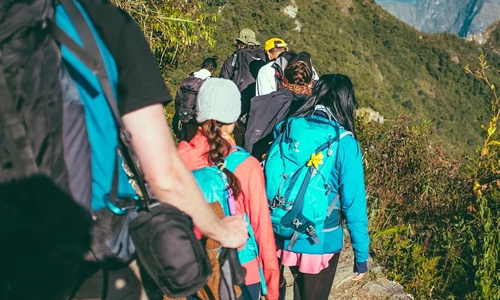 So, if you do get lost or call out for help, then you would be easy to spot from a distance. This is precisely the reason why Mountain Leaders wear such bold colours; on the plus side it looks cool too.
I guess that is all that I have to say on this particular topic. It should suffice you for the first trip and as you gain experience, it would be easier for you to make changes to these tips according to you.