Gym Workout Essentials that Can Make your Daily Sessions Much Easier
For anyone who is into gymming and working out, packing the daily essentials looks like a daily routine to them. As much as the gym goers are concerned about their fitness, they also remain concerned about their essentials. After all, just by packing the right amount of essentials, you cannot just adopt a great habit, but also stay regular for your workout sessions.
And do you know what is the best part about packing that duffel bag for gym? You don't need any expensive juices or nail files for it, some simple items and you're done.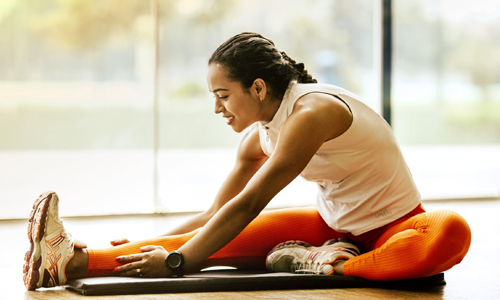 For those who've started these gym sessions recently or those who believe packing for the gym is confusing, here's a quick list of the important gym workout essentials. Have a look.
Gym Bag
The first thing on your list should be a quality gym bag to keep your important contents. So, the construction of the bag matters the most because it has to carry a few items. Then the size of the bag should be perfect to fit all your needs. The correct size will help you carry it on subway or bus, if required.
If you take shower after your sessions, ensure you get a bag with separate dry and wet sections along with the one to keep your cell phone or iPod maybe. The shoulder strap of the bag should be easy-to-adjust and rest comfortably on the shoulder. Also, you can consider bags that are machine washable that will cut any hassle of cleaning it.
A Perfect Pair of Sneakers or Shoes
There's no point of hitting the gym without getting a pair of quality and sturdy shoes that can bear your daily intense workout. First, you need to check what kind of shoes your workout needs. Remember the kind of workout you're going to perform today and pack the shoes accordingly. Of course, you can get all-purpose athletic shoes but choosing according to a specific activity would be much better.
Gym Clothing
After you get the right bag and shoes, the right type of clothing becomes the next important essential.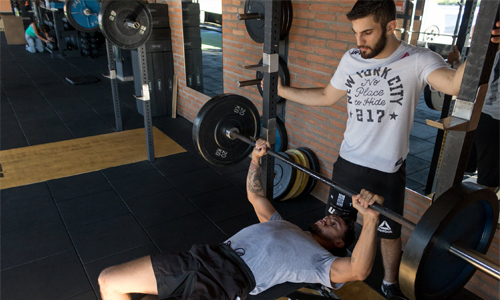 Forgetting the pair of socks at home might be a reason for you taking blisters and chafing back home. Think about the workout for the day and carry these items accordingly:
A gym top
Gym bottoms like sweatpants, leggings, or shorts
A clean pair of underwear and a sports bra
A clean pair of socks
A cap, hair band, or a headband
Swim cap, swimsuit, or eye goggles for the swimming session
Your Favourite Bluetooth Headphones
Music is one of the best ways to get the vibe of any kind of zone, so don't forget carrying your AirPods or Bluetooth headphones. And most importantly, make sure they are charged fully, otherwise, there would be no point of having them. Keep them securely and see they don't get wet while exercising. You can even look for earbuds that are sweat-resistant. There are models available on the market that are made specifically for sports that tend to be way stronger than any other headphones.
Water Bottle
You don't want to wait for your turn at the water cooler because when you need water you need it. So, make sure you carry your bottle, which is a good habit for two reasons - you can have access to water anytime you want and also ensures safe drinking. Get a reusable and sturdy water bottle that is not only environmentally friendly but also keeps your water, juice, or other beverage cool.
Gym Towel
Even if you don't sweat much, keep a gym towel in the bag, so the other person coming to use the machine won't feel the moisture left. Cotton towels are considered the best ones as they absorb moisture faster and get dry quickly. Microfiber towels can also be a great and convenient option as they dry out faster. You should also carry a hand sanitiser if you don't want to feel the sweat and moisture, others have left behind.
So, there you have it, the list of gym workout essentials. This might a tough task in the beginning, but once you get into the routine, packing all these important items will become a part of your day.