If you are new to cycling and do not know where to get started, then this easy guide will help you with all the gear and essentials list that will let you get on the road with safety and enjoy your experience to the fullest. Once you have bought the bike, here are the things that you need to pay attention to.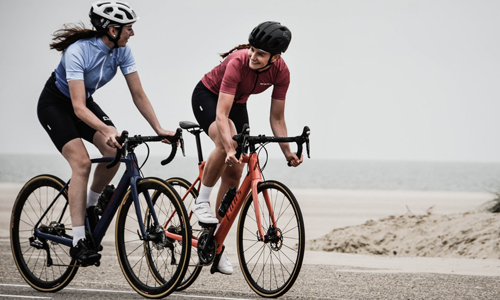 Cycling Helmet
Safety always comes first and that is why wearing a helmet is necessary. A helmet has come a long way and it can save your life and protect you from injury even in the smallest of crashes. Apart from the security factor, helmets also have a role to play in keeping you comfortable and stylish on the road. A mountain bike helmet can be an ideal choice when you are looking for more coverage and the adjustable visor just adds to the benefit. On the other hand, road bike helmets offer you more comfort through better ventilation and are also lightweight so you will not remember having them on.
Cycling Jersey
A cotton T-shirt will go just fine if you are going cycling around the neighbourhood, but they are not designed to take the toils of long-distance cycle rides. Therefore, a cycling jersey is what you need while on the road. The fabric of such garments is designed to keep you cool and ventilated while wicking moisture. Apart from just the fabric, the full-frontal zip design also allows proper ventilation and lets your body cool down after an intense session of cycling. You can accessorize your jersey with gilets and arm warmers.
Padded Shorts
If you are thinking of covering a short distance with cycle rides like to your college or office, then there is no need to buy anything specific or special just for the occasion. But, if you are learning to cycle on road to cover some long distances and maybe enter some competition in the near future, then investing in padded shorts is worth the shot. Wearing normal trousers or jeans and cycling for long hours can result in muscle soreness at the back.
Padded shorts are just the answer to your comfort and safety. You can wear them as it is or under baggy shorts. They are great at providing cushioning for long-distance cycling. However, you must remember not to wear underwear under the padded shorts.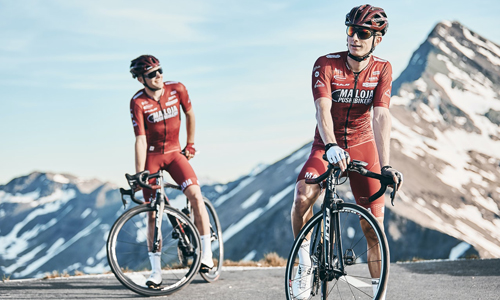 Remember Hydration
Cycling is an intense workout and so remembering to drink lots of water before and after cycling is what makes your experience more fruitful. Most of the bikes come with a bolt-on frame that lets you fit water bottles with a cage. You can fit your cycling bottle in the space and get the hydration on the go.
A cycling water bottle is mostly the ideal pick for cyclists as it can be reused hundreds of times and is easy to drink from when you are on the move. Therefore, if you are thinking of picking up just any bottle for the road, give it a thought.
Multi-Tools for the Cycle
When you are on the road, anything might happen that you cannot control. So having a flat tire is quite normal and you should be prepared for it. Choose the right kind of inner spare tube. If you are not sure which one to pick, take help from a local cycle shop. Apart from that, you also need multi-tools, in case you need to make any adjustments on the road.
So get these essentials with you and head out cycling!