The first thing that comes to mind when we think about camping is bonfires and roasted marshmallows, but there's more to it than just marshmallows and music in the dead of the woods. An ideal campsite is one which is safe, you want to watch out for any possible bear activity! It should be quiet and fun with a landscape and view which would be perfect for making memories to remember.
How to choose the Perfect Campsite?
Choosing the perfect campsite is a matter where all factors have to be taken in consideration, such as the number of kids, adults, elderly and the number of tents which is crucial in deciding how much space you will be taking up at the campsite. Make sure that you keep in mind these little tips and facts while choosing a campsite for your next outing with friends or family and nail it like a pro.
Activities to Do
One option is that you can choose a campsite which offers fun activities for the kids and adults alike. It can be near a hike trail or a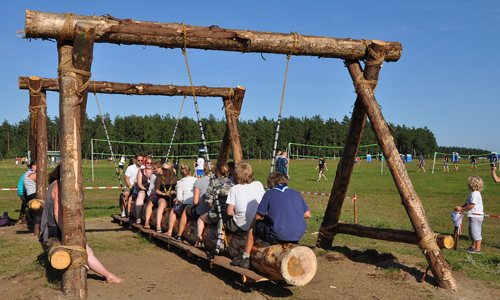 lake if you are into fishing, or even a quiet, open space around the woods if you like star gazing. The second option however, can be a unanimous decision among the group to do any group activities or play an indoor game to increase bonding and make beautiful memories.
Would You Prefer a Walk-in Campsite?
There are two options when it comes to camping, you can either camp near where your car is parked or you can arrange for a walk-in campsite, which pretty much covers hiking in itself. However, in case of emergencies, camping near the car is more convenient.
To Use Firewood or Not
Availability of firewood is as important as choosing the campsite because you don't want to be lighting a bonfire with twigs. Especially, if the trip is being planned around fall or winter, that is when you need to make it extra sure if there is ample availability of firewood in the area.
Check Bans and Other Rules
Whenever you choose to camp at a popular campsite or maybe a hidden gem campsite, always make sure whether the campsite has any restrictions regarding any activities you might be planning or if there are any fire bans in that area. It will then become necessary that you choose a different campsite or change your plans altogether.
Make It About the View
It is important that you pay attention to the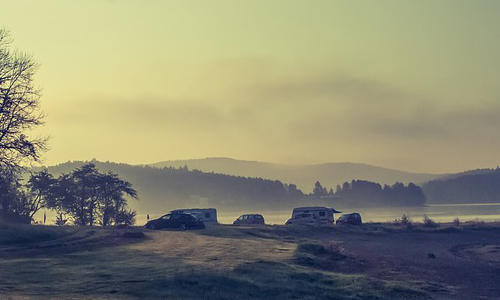 view from the campsite. This can only be determined by you as different people prefer different views such as mountains, rock formations, rivers, etc. However, keep a check that your tents have a tree-shade over them.
Make your Reservations Beforehand
It is highly advisable that you make your reservations ahead of time if you are planning a camping trip and stay ahead of schedule. It will be helpful to not be jumping around for a contingency plan at the last moment.
Well, keeping all these things in mind surely helps me whenever I am planning a trip. I hope it helps you all to have a great time with your loved ones in outdoors.