Winter in the mountains is truly an amazing experience. The ski resorts not only offer superb skiing and boarding, but are a gateway for all kinds of winter adventure. Follow these guidelines for a safer and better time at a ski resort.
Share lifts with strangers
Chairlifts and gondolas cannot be reserved or purchased, so just grab one without worrying about the strangers and reach the top with ease. Make space and let others share your chairlift and make them a part of your crew.
Stay in touch
Whether reaching the top or sliding down, one must be aware of their group. The continuo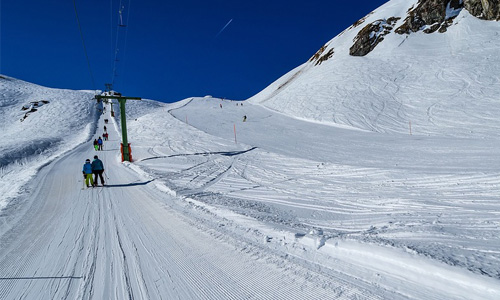 us communication and contact among your group is important so you are informed about the meals and breaks.
Be patient outside the lift line
Hold your horses and wait for your turn while the lift lines merge. All you need to do is wait and pay attention to the movement of others in the line.
Sharing is Caring
Don't be rude and scatter your gear across the table to reserve it. If your group is large, you might need to split up and share your seat with a few strangers. Even if you want to reserve seats for your friends, just buy a beverage and put them on their spots.
Be aware of others
Never get so carried away that do not recognise any cracks or collisions around you. Enjoy the ride but be aware of what is happening in your surroundings. Staying alert while enjoying yourself can be a lot safer for everyone.
Time for a Break
It is very important and necessary for you to take deeper breaths and be hydrated at all times when you ski down the hills.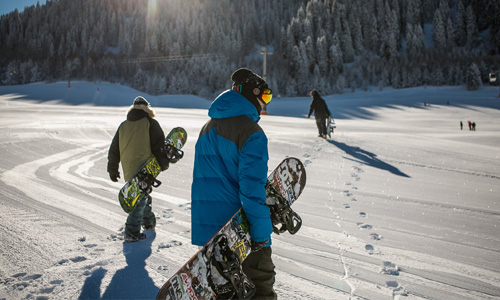 Whenever you feel like taking a break or gearing up for the next round, just find a visible spot where you are out of the way but can be seen by your crew. A plateau is a perfect place for taking rests.
Help Revive the Yard Sales
It is said to be a yard sale whenever a skier falls or loses poles while skiing. So go be a good sport and give them a hand to ensure their fun is not destroyed. Take a minute and help them grab their strewn items.
Be focused
Staying consistent with the carving pattern can be boring and monotonous. But at times, it is important to keep everyone safe.
Not a Competition
If you struggle to beat your friends, then it is not fun at all. Everyone has their own skiing experiences and you can consider doing some runs together or splitting up.
Be Patient and Wait!
In order to get on the chairlift with your friend or someone special, then you need to wait for them outside the lift. Never cheat the line or be a cutter to others.
So get your ski gear ready and keep these 10 golden rules in mind to easily ride to the top and glide down smoothly.