Trail running has become one of the most trending activities for fitness lately. People from all around the globe share their experiences on social media. It is a great and exciting activity to build your fitness. If you are planning to start your journey in trail running, here is a small guide that will help you.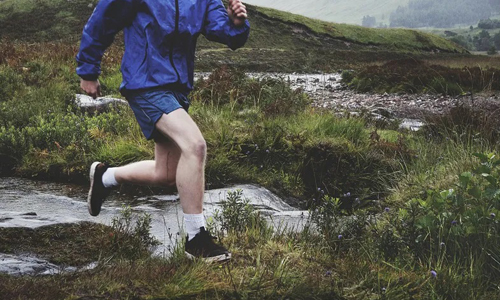 What Is It?
Trail running is running in forests, hills, and mountains, away from the cemented pavements of urban life. However, it is not like fell running which many assume it to be. Trail running is running on a terrain that is not paved. It will have more ascents and descents than the running tracks where usually people run.
Where Can One Go for Trail Running?
The best place to start trail running is on the countryside tracks as a beginner. You can download the OS Map app or get an Ordnance Survey Map to get familiar with the route. This will also help enrich your knowledge of the place and form a track that is suitable for your fitness level. Forestry England has several routes ranging from 2.5k to 10k which you can attempt to run if you wish to.
The Right Outfit and Gears for Trail Running Jackets/T-shirts
A lightweight and breathable T-shirt can hold a lot of sweat and dry quickly. As for jackets, if you plan on traversing long distances, then carrying a waterproof jacket is a good idea.
Running Shoes
Running shoes for trail running are specially designed for the rocky and undulating terrain that you will come across during your run. They offer more support, and steadiness, and have outsoles that provide exceptional grip in muddy areas. Shoes from Skechers are said to be leading the market; in fact, I have been wearing their hiking boots for many years now. If you want a versatile pair of shoes that are well suited for both trail running and running over local streets.
Hydration Packs
Staying hydrated during your runs is very important and thus, carrying a trail running pack is a must. This will help you carry plenty of water while keeping your hands free and not restricting any body movement.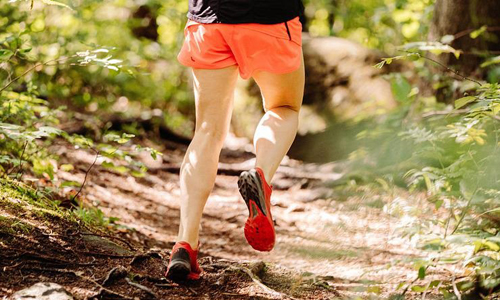 Benefits of Trail Running
Improved core fitness:
Trail running involves facing different kinds of terrains and obstacles. Such situations compel you to use your muscles and thus, pave way for your core development. This helps you stay steady on rough courses while improving your fitness.
Your escape:
Trail running allows you to move away from the fast city life and cherish the beauty that nature beholds. The fresh air, and the lush flora and fauna around you while running gives you an extra boost and motivates you further to hone your skills.
Reduced chances of injury:
Running on hard surfaces has inverse impacts on your joints, especially on the knees and ankles. But trail running eliminates this drawback as the surfaces of the trails are mostly made from mud and grass, although they too have their own set of risks.
Enjoy the outdoors
While trail running, I do not feel the need to plug in my earphones like I do while running in the city. The natural sounds of animals and insects and the enthralling sceneries make my run worth it every single time. This is one of the greatest advantages of trail running, you get to enjoy the beautiful sceneries and explore wonderful places that you did not know about previously.