Winter Backpacking: Tips to Stay Warm
When you are a snow lover and experienced backpackers, the cold is not probably going to trap you inside the comfort of your home. So, if you belong to the same backpacking cult, here are a few gear and items that you probably are going to need in the backcountry to fight the cold and enjoy your moments in the snow.
Keeping Warm During Camping
The gear which you will need to prevent yourself from the cold is proper clothes, a warm shelter (tent), proper protection from the cold ground, a sleeping bag, hydration level at its best, and of course, proper nutrition. With the right gear and items at your disposal, you can camp at cold temperatures without any trouble.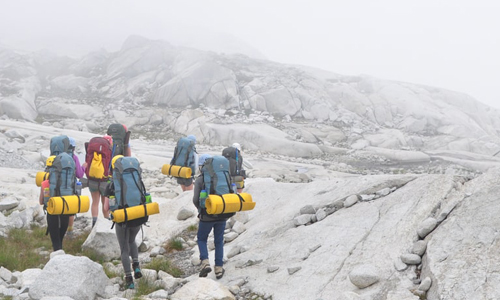 What food and water to take
Eating nutritious food and staying hydrated helps you to keep warm and balance your body temperature. So, it is highly recommended to carry warm liquids and sip on them often. Go for a hearty soup if you are looking for a good meal.
Also, there is an interesting fact that if you hold your pee for too long, it makes you lose energy, and your body temperature drops. Thus, you need to take that break as soon as possible and avoid the unnecessary hazards of getting cold.
What shelter should you use.
If you have children with you and you do not have a 4-season tent with you, it's alright! A 3-season work tent will just work fine as long as it is sturdy and structured out properly. However, heavy snow can throw a bit of a challenge but, other than that, you just need a good sleeping bag and sleeping pads to keep you warm all night long.
In case, you are using a 3-season dome tent, there are a few things you need to keep in mind like opening the vent part ways to avoid the build-up of condensation. Peg out the tent well so that the snow slides off without trouble and there is no accumulated snow to drop the temperatures further.
Keeping warm and dry is important during the hiking period as it increases your safety and comfort. Tuck in your base layers carefully. Use clothes made of technical fabrics or merino wool as your base layer. This fabric wicks away moisture and keeps your skin dry. If you are camping at a temperature that is cold enough for mid-layer include them as well. But, remember to put it on when you are cold and take it off as soon as you feel warm.
Prevent yourself from getting sweaty at all costs as it becomes dangerous to get wet at sub-zero temperatures. For that extra warmth and comfort, you can also start a campfire at night to keep yourself toasty.
What you need for bedding down at night
Depending on the temperature you need to double up or single down on your bedding like sleeping pads and sleeping bags. Even the best of the sleeping bags requires a shield or insulation from the ground. Use 2 sleeping pads instead of 1 for that extra dose of warmth and comfort. Go for lightweight winter sleeping bags to shed some weight on your backpacking.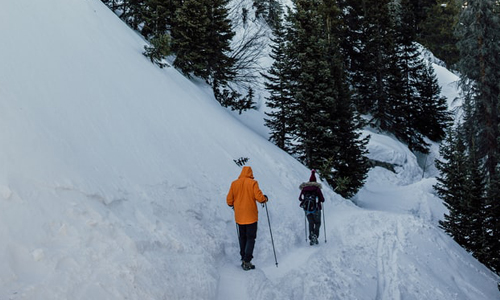 Summary:
Winter backpacking into the woods can be fun only when you know how to keep yourself warm. Stick to the basics and stay safe so that you can come back unharmed gathering experiences and sharing stories.