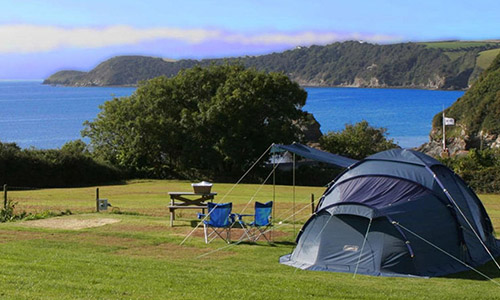 Once you have decided you want to go on a holiday anywhere in Europe with family or friends, the most significant aspect of planning a holiday is deciding its logistics. So the destination is chosen, and all you're worried about is the expenses that are going to be incurred on hotels, flight, food, shopping and what not. I am going to be your saviour this holiday season if you want to plan an affordable family holiday but on a budget crunch.
So let me tell you from my own vacation experience that a camping holiday with family and kids is the perfect idea if you are on a rope tight budget. I don't want you to come home bankrupt after a holiday and spend most of the time regretting it later. So let me take you through the perks of a camping holiday and how it makes for a cost-effective proposition.
What Makes Camping Holiday A Cheap Option?
Big Saving on Hotels
The huge and the most substantial amount you would spend on a holiday is the amount spent on accommodation. Most hotels or holiday homes in Europe charge exorbitantly during the holiday season and that's where it hits the most. On the contrary, a camping holiday won't require you to stay in a hotel. A week spent camping in a holiday park will cost you just a fraction of the price of a week in a hotel.
No Fancy Restaurants or Cafes
While you are out on camping, the choices of fast food eateries or fancy restaurants are nowhere in the scenario. I can tell you there's nothing better than cooking a home cooked meal on a fire in the camps under the stars among nature. The food cooked is simple, quick and relatively easy actually saving you a big fortune on lavish restaurants and cafes bills. However, I would like to suggest to you here to choose a camping location wisely as getting into more remote places will make finding and purchasing food options difficult.
No Shopping Malls
Once you are out camping in a remote place, say around some beaches or national parks; chances are the thickly visited shopping centres are quite far away. No shopping places, means no spending money unnecessarily on things one doesn't require. I tell you I am happiest when my kids plan for an outdoor camping holiday as that way I can literally keep my wife away from those fancy stores selling hugely over-priced stuff. No shopping means, the money you get stays with you and you actually enjoy the whole holiday basking in the nature's beauty.
Adrenaline Pumping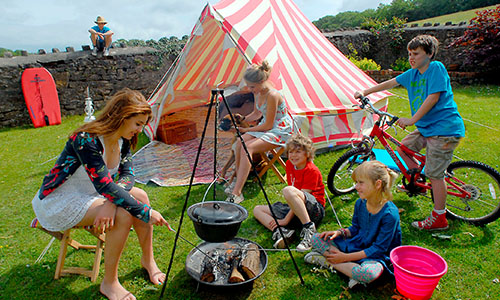 Let me put it very blatantly that we all live in a concrete jungle following the pretty much same routine every day and a holiday in hotels and malls also doesn't offer much excitement. I bet once you try camping, there's no way you would want to live in the city anymore. Camping alongside a beach, park or a forest offers its own set of adventures I assure no other holiday can replace.