Travelling with kids is never easy as a parent as you always worry about their safety and whether they will like this experience or not. Planning a backpacking trip with kids can be very confusing because you don't know whether the kids will appreciate being in nature or sloping in a tent. Therefore, we have decided to come up with a list that will tell you why it is not a bad idea to go car camping with the kids.
You Can Avoid Getting Bored
While travelling in the car there is no dearth of space to keep things. If it can fit in the car you can have it on the trip with you. Various games for kids like, scrabble or monopoly can be taken along to have an enjoyable experience on the way.
Easier to Handle the Bad Weather
Handling the bad weather can become tricky if you have not pitched your tent during the camping trip. However, during camping in the car, you stay safe from the elements and bear the unexpected weather change easily. Even the kids will feel a lot safer in the familiar environment of the car. You can park your car in a shed of a tree or a rock and wait for the storm to pass so that you can start again with the trip.
You Can Pack Larger Tents
When you are out on the trip and if it rains, then staying in a small tent can become boring and tiresome. You do not want to make your holiday a rather tiring experience in bad weather. When you are camping in a car, you can pack a much larger tent and pitch it in a secure area. This way you and your kids will have a larger space to hang around during the rain and you can spend time playing all those games you have brought.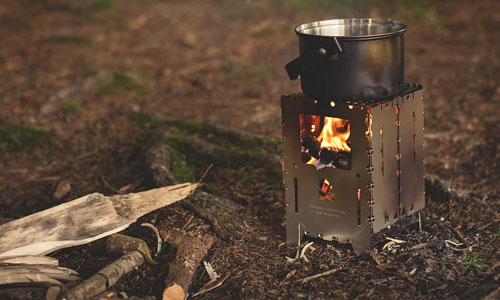 Prepare Delicious Meals
As mentioned before, you won't have restrictions to save space while camping in the car. Therefore, you do not need to pack dehydrated food in your backpack as you do during your traditional backpacking trip. When travelling by car, you can just pack all the essential ingredients in the quantity that will be enough for the number of days you are going out. Now, you can cook delicious meals with the ingredients you have brought with yourself. You can even experiment with mixing the local ingredients and create something new and tasty for yourself and the kids.
Get Kids Close to Nature
The car camping trip will not only keep the kids safe from the elements, but will also help them connect with nature at an early age. This will help you raise your kids as a nature-loving person. The kids will also be well prepared for going on the traditional hiking trips into the wild. You can also use car camping as a stepping stone for kids to get in sync with nature and give encouragement to pursue hiking as a hobby in future.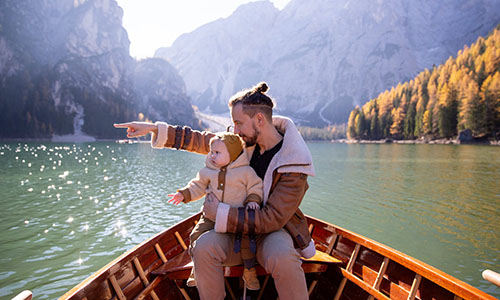 There are various other reasons to take your kids camping in a car. Spending some time in nature and the comfort of home-style food and beverages in the wild could prove to be an unforgettable experience for the kids.