Thanks to this trend of hiking outdoors, people are loving the idea of maintaining good health while enjoying the scenic vistas of various beautiful places. Year-after-year, there's only an increase in the number of people moving out and proving that there's no better way to keep themselves happier and healthier.
But, with all this excitement and fun comes the serious part as well, which asks you to take some measures to avoid any risk. Of course, you'll become adept at hiking with the time, but having a few tips handy can do wonders and make your journey much safer.
Look at this little piece of knowledge before you embark on your much-awaited outdoor adventure.
Know Your Intensity
You know that hiking is a powerful way to exercise that might help in lowering the risk of heart disease, blood pressure, build strength in various muscles, improve balance, help control your weight, and many more. To gain all these benefits, you need to know your strengths. Check if you're in the zone and then you can plan some fitness-boosting strategies accordingly. Start slowly by making it to the local hikes and then you can gradually take hills and rough paths.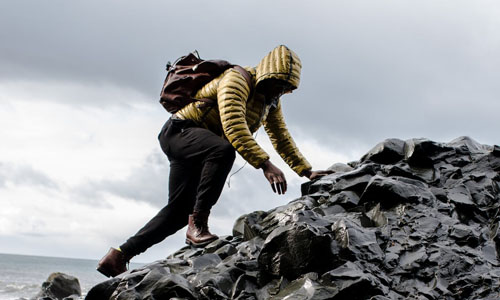 Get The Correct Hiking Essentials
Getting dressed according to the kind of trail is necessary. Make sure you find the right pair of hiking boots with great ankle support and can provide maximum traction of most surfaces to avoid any hiking injuries. These essentials also include long pants and full-sleeves T-Shirt to protect yourself from harmful sun rays and insects. A wide-brimmed hat will work fine for the nose and ears. Put on correct type of layers depending on the season of your hike.
Keep it Light Should be Your Motto
Know the difference between getting prepared of the hike and packing all possible gears for the hike. Learn the art of packing important and required equipment while backpacking. Make a list of things that should include some multipurpose items like duct tape to reduce the weight. If you're planning to go on a longer hike somewhere near the natural water source, do not forget to carry a filtration device and it will eliminate the need of carrying many heavy water bottles.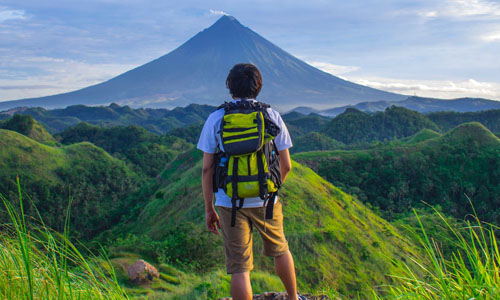 Motivation is the Road to a Successful Hike
Motivation is the answer to every situation that might stop you from reaching your destination or make you feel low after a few miles. Make walking your habit, stay motivated, and you can earn the real fruits of this thrilling activity. You can start walking to the market instead of taking out your vehicle for every small thing. Also, you can find a companion or join a group to keep yourself motivated throughout the hike. It is also considered a great way to socialize with new people or friends.
It's About Having an Aim
Yes, maximum number of people take hiking or trekking as a fun activity to explore new places or go out for self-introspection. But while hiking, you should know that at the end it's about the goals you've set.
You got the right equipment, have the source of motivation, clear with your intensity, and now you have an aim as well, which means you're ready to roll. Remember one thing, the goal should be yours and not something you copied from any expert or fellow traveller. Know your potential and start walking at your pace. Never push yourself beyond your limits because it's about getting fitter and healthier.
So, there you are with a few tips and advices when hiking for good health. Who knew the road to having a healthy body and mind could be so much fun? Just follow the basics and in a matter of a few months, you'll notice a beautiful change in you.