The ski season is now well underway so if you're looking to get involved, you'll need to know what to wear – to ensure that you're dressed appropriately!
Whilst skiing, dressing in layers is definitely the best approach. Instead of wearing a couple of warm items, wearing many layers results in you having the option to add or remove layers depending on the time of day and temperature – helping you to feel good.
The first item to include is a baselayer, which is the closest layer to your skin. You can get performance tops and long bottom baselayers, which help to cover a large surface area of your body. It is important to make sure that you wear a baselayer that is made from a wicking material – natural fibres such as merino wool and materials such as synthetic polyester and polypropylene are popular – as these are excellent at keeping your skin dry (and their softness keeps you comfortable).
Midlayers should also be made of a wicking material, to keep any sweat and moisture away from the skin. Typical midlayers include items of clothing such as sweaters and fleeces, with fleece and wool being common materials.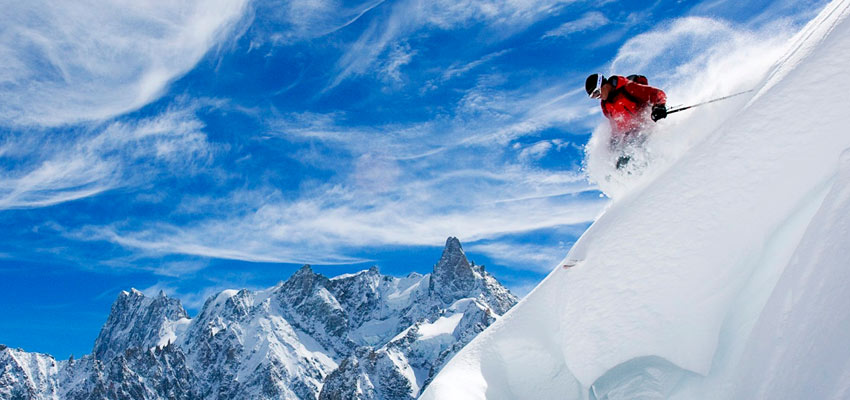 The outer layer items include jackets and pants, which should both have a waterproof and breathable shell. These items can vary a lot, with a multitude of features available for them, including the abilities to be insulated and vented – even aspects such as the number of pockets can differ substantially.
Besides the primary layering system, it is important to keep other parts of your body as warm and comfortable too! We lose a lot of heat through our heads, so a hat or (even better) a helmet will help to retain some of that. Helmet's also double up as protection, so make sure that yours fits snugly and securely – and doesn't wobble when you shake your head! As well as your head, protect your face and neck with a balaclava or a face mask – or just a neckwarmer if you don't mind leaving your face exposed!
Balaclavas and face masks cover the majority of your face, but not your eyes (as you still need to see!) Goggles are used to protect your eyes from harmful UV rays, wind and snow – as well as help with the lighting. They also contribute to keeping your face warm.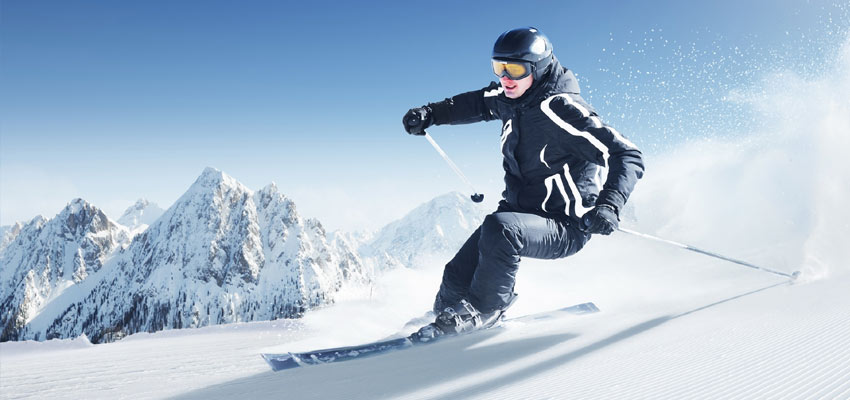 Your hands can be shielded from the elements by both gloves and mittens. Mittens will keep your hands a little bit warmer than gloves as your fingers are bunched together, but some gloves (and mittens) even have pockets for hand warmers, which will help to keep your hands and fingers nice and toasty. A quick tip: pull the sleeves of your jacket over your gloves, so that no snow or rain can slide down your arm and into your glove – you wouldn't like that!
The only thing inside your (waterproof and insulated) ski boots should be ski socks – which need to be fully extended and tight, with no creases. Make sure that you always pull your trousers over your boots!
Although it's not an item of clothing, it's recommended that you always apply sun cream – even on cloudy days – because your skin still needs protecting from the sun's damaging rays; which reflect off the snow and can be up to twice as strong.
Our full range of winter sports products are available on our website now at discounted prices. Orders over the cost of £50 receive free shipping. If you have any questions, please do leave a comment below or message us on Facebook or Twitter!