Rock Climbing is one of the most popular outdoor activities people of age groups sign up for. It is quite a challenging sport but also enjoyable. I participated in my first rock climbing event a few years ago and now I love it!
Over the years I have noticed that the type of clothing you wear matters in rock climbing as it helps with your overall performance. The clothes you wear shouldn't restrict you and should be comfortable.
Choosing the Right Fabric
The type of fabric to be worn is key. You should chose something that wicks sweat, is quick drying and hardy. As well as this the clothes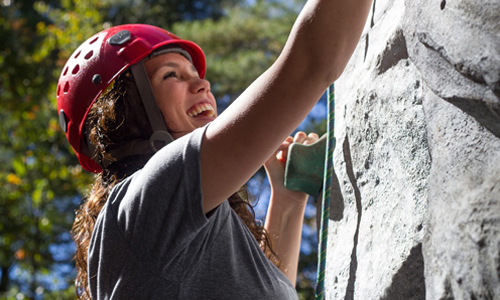 should have some stretch and be long in body, as you may find yourself in some tricky positions when climbing the wall and wont want to expose too much flesh.
Indoor Rock Climbing
Now that you know how to choose the right fabric let's discuss the type of clothes to suit indoor rock climbing. One of the important differences between indoor and outdoor rock climbing is that you don't need to worry about outdoor factors or weather conditions when climbing indoors.
So, what to look for when shopping for indoor rock climbing clothes is that they are comfortable and contain stretch.
T-shirts/Vests: Anything comfortable and long enough to fit under the protective harness.
Shorts: Synthetic/Cotton shorts that are not too baggy.
Pants/Leggings: That are stretchy.
Outdoor Rock Climbing
The weather and external factors affect the choice of clothing you wear when going rock climbing outdoors. Layers are important to keep out the cold however at the same time you need to make sure you do not overheat.
If you are going for outdoor rock climbing on a hot day, wearing shorts and a light t-shirt or a sports bra will do the job.
If you are going rock climbing in winter, you'll hav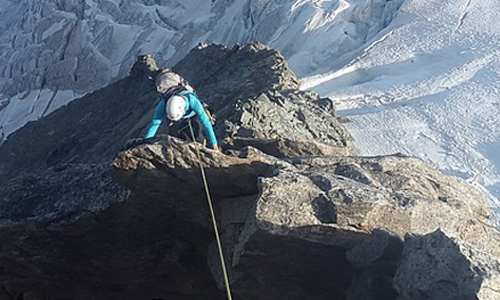 e to more careful about what you wear. Wear at least 3 layers – a base layer, an insulator, and a windproof (short-sleeve) jacket on the outer side.
I hope this article has been useful to you when selecting what to wear when rock climbing.