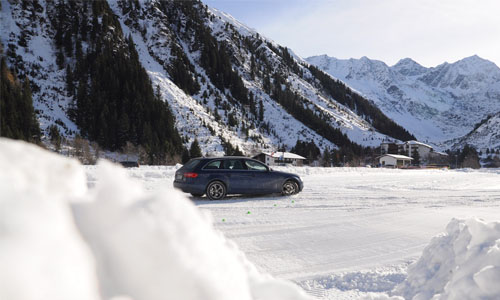 The moment I see the snow falling, blood starts gushing through my veins. I am one of those adventure-hungry lads who always crave for thrill and excitement. Adventure is like food to me. I keep dreaming about an exciting day on the hill as it keeps my adrenaline pumped.
Packing your bags for a trip to the hills is quite an irksome task. People are often found trying endlessly to accommodate everything in a small, four-seater car. You'd need your skis, boots, jackets, etc. The list is endless. You always end up bringing things you won't need.
Here are a few tips to help you keep your gear organized and in great shape while you head to the snowy mountains
Checking your car thoroughly
Once you know when you're heading to the snow-capped mountains, it's best to give your car a thorough once-over in order to prepare for the journey. If your vehicle is close to getting an annual service, book it in before you go, as that way you can be assured that any potential issues have been resolved and that the fluid levels have been replenished.
Keeping your gear in the car
It's important for you to protect your gear from scratches and your car from cuts and water. Plus, it's important to stay dry when you're done with your skiing adventure. Keep a snowbrush ready to remove excess snow before repacking your gear.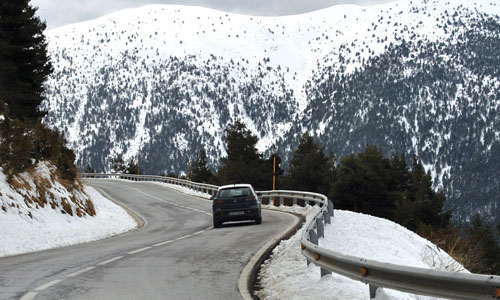 Whether to use a roof rack or not?
The first decision you have to make is whether you want to carry your gear on a roof rack.
Merits:
It'll end up saving a lot of space inside the car for people to sit
It'll also make easier for you to load and unload the gear
Rooftop storage can be useful throughout the year
Demerits:
Your gear can get damaged because of salt and road spray
Packing and unpacking your car again and again can be tiresome
Buying a full-fledged roof rack system can be an extremely expensive affair
These racks tend to make a lot of noise while driving
But, if you decide against flooding your vehicle with a lot of gear, here are a few handy tips for keeping things in order, to optimally utilise space.
Start with a car that's clean and tidy
Make a bucket list to remember all the things you require
Pack in an order that's reverse-chronological i.e. put the things you'll need first in the end
Make sure you don't cover your winter car emergency kit.
Keep your ski or snowboard boots inside your car's main cabin. This will keep them warm and cozy for you to wear them later.
Keeping your goggles at room temperature helps you to protect them against fogging
Bring garbage bags to keep wet clothes while you're coming back
Take the weather conditions into consideration
Before you even think of bombarding your car with all your stuff, make an effort to check the weather forecast beforehand as the snowy mountains can make things extremely difficult for you if you go unprepared. Severe snow storms, heavy fog, and icy roads are only a few of the many adversities you'll face.