What is Your Hiking Class?
We all wish to travel to our dream destination. Most of us get fascinated while looking at some hiking videos. The hikers in video pretend to be cool and every hike looks easy for them. But have you ever thought if the same hike would be easy for you if you wish to go there? The answer lies in the difficulty level of the hike you choose.
According to the difficulty level, the hikes are divided into classes and it is always wise to understand your hike class before you plan to go for one. Here we would discuss about 5 hike classes to help you understand the level of difficulty of each class.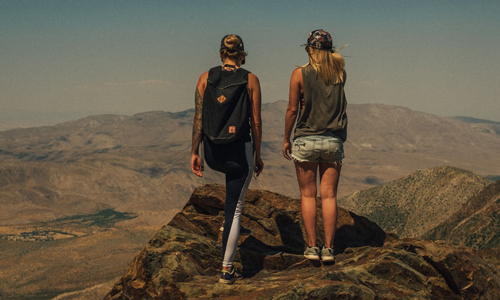 Hike Class One
A well-marked and low-risk trail comes under Class One Hike. Such trails are frequently visited and easy for your legs. This doesn't simply indicate that there will be no elevation. Elevation will be there, but you won't require any technical gear apart from proper hiking poles and hiking shoes. So you can simply enjoy such trail without giving much stress to your body.
Hike Class Two
Hike Class Two requires you to brush up your map reading skills as the trail that you choose might not have clearly marked sections. This type of trail comes under easy to moderate level and might require you to use your hands to gain extra balance. Here again, you do not require any technical hiking gear apart from good hiking shoes. You might encounter a little difficulty with slippery snowpack (in winters), loose rocks and semi-loose rock fields on your way.
Hike Class Three
Hike Class Three is for people who are confident on rock and want to go for a little more adventurous trek. This class includes encountering large rocks, rugged terrain, steep slopes or combination of all. Again, you won't require any technical gear for the same, but few people often use ropes to ensure safety. You would require frequently using your hands to save yourself from falling down. This will be a little difficult for those who are new, so they should be well prepared to face the challenges.
Hike Class Four
Hike Class Four requires you to gear up with climbing ropes. This class defines the hiking trails which go through mountaineering routes and involve much more climbing. For some people climbing must be easy, but the terrain is supposed to be unstable and would often require you to use the rope. For such terrains, you should carry ropes, with harnesses and belay devices that would require you to know how to use this gear.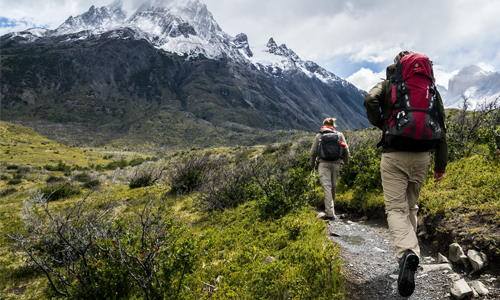 Hike Class Five
Hike Class Five requires you to gear up in a whole rock climbing getup. Here you need to carry climbing shoes, a helmet, a rope, a belay device, a harness, and some hardware like quick draws. The chances of falling from such terrains are much more than you think and you would always require using the rope and belay buddy to help safeguard you from falling down.
As discussed above, it is advisable for you to know the hiking class before you start your day on a new terrain. Also gear up according to the difficulty level of such terrain, so that your fun and adventure are not sacrificed.