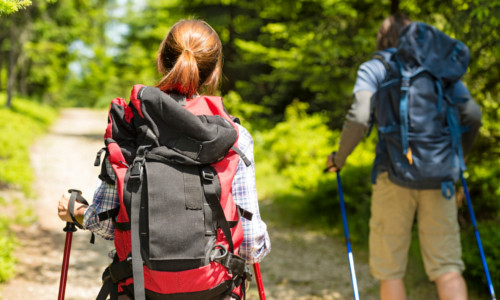 Since my induction into the backpacking world at the behest of my legendary cousin Rodney, my skillset as a hiker has reached new, previously unthinkable heights. I am lauded for my tent making abilities, my culinary expertise has a number of fans, and everyone who has been with me on a hike swears by my bat-like navigational abilities. One skill that I was oblivious to for a long time was the art of adjusting a backpack. When I met Rodney again last year in the summer during a group hike, he immediately objected to the way I was carrying my backpack. He laughed at my blatant incompetence and pointed out that my backpack was fitted all wrong. This experience was quite excruciating and brought me down to earth from my peer-fuelled apotheosis.
Choosing a Backpack
There are many considerations that you have to analyse before making a choice. Three main facets that should be looked at before buying a backpack are listed below:
Backpack capacity: The capacity should directly correlate with the length of your trip. The longer the trip, the higher your backpack capacity should be. Depending on the weight and volume you are carrying, your backpack capacity should vary. A shorter trip of 1-3 days, you should carry backpack in the range of 30-50 litres. A trip of close to 5 nights requires you to carry a backpack with a volume between 50-80 litres. Anything above that and you really need to buy the biggest backpack that you can get your hands on.
Backpack features: A backpack comes with many features and you need to find the one that meets all your requirements.
Backpack fit: Always consider your torso length and not your height before making a selection.
Adjusting a Backpack for a Comfortable Experience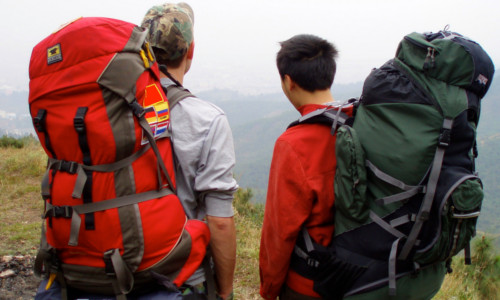 Even if you have bought the best backpack, you still need to know how you can adjust it right for the perfect fit. Below is a step-by-step guide that you can follow to make adjustments in your backpack:
1. Put some weight into the backpack. This will allow you to get a good feel of how it will fit after it is packed. Now, loosen all of the straps and put it on.
2. Now, you simply must tighten the hip belt. For doing this, make the padded hip belts cover the top of your hip bones. Tighten the straps until they are nicely attached but are not too tight.
3. Pull the straps straight down and tighten the shoulder straps. Make sure that you are not pulling it too tight. You should always make sure your shoulders aren't carrying most of the weight.
4. The time has come: tighten the load lifter straps. The load lifters help in pulling the weight of your gear closer to your body. Pull the load lifters till the straps are at about a 45° angle to the backpack's body.
5. Now fasten and tighten the sternum strap. This relieves stress by pulling the shoulder straps together. Always, keep your sternum strap an inch below your collarbone.
6. Once it's all tight, you can loosen the shoulder straps a bit. Now, you should be able to feel the backpack ease onto your hips. In the perfect scenario, about 65% of the weight should ride on your hips.
By following the above mentioned tips, you should be able to carry your load with maximum efficiency. The perfect fit that you will get with the right adjustments will really help you a great deal while moving through the rugged terrain on the trails.