To maintain good health and well-being, it is important to involve yourself in healthy activities, such as exercises and outdoor activities. Involving yourself in such activities would help in maintaining a healthy lifestyle and help you become fit and healthy, which is good in the long run.
There are many ways through which you can access the outdoors. Here are some of them:
Mobility Scooters
A fun way to access the outdoors, mobility scooters are easy-to-use. These scooters can be a fun ride for many people who enjoy outdoors with some gear. You can go to Easy Pay Mobility, and have fun riding the scooter outdoors. You can rent a mobility scooter, which can easily fit in a car, train, bus, etc. Enjoy the ride with your friends and loved ones.
Walking
A common and easy outdoor activity, walking can be relaxing for many who love spending time outdoors. From remote mountains to trails and paths, you can walk with any experience level.
It rejuvenates your body and helps you build a connection with nature while exploring all of it. Beautiful sceneries, trails, as well as mountain peaks, nature has it all. While walking difficult trails, make sure you know the route, or use navigation wherever necessary. The point is, to stay safe at all times, while experiencing outdoors and fresh air.
Choose the right equipments, including shoes, boots, warm layers, and waterproof outers to make the walk enjoyable and safe.
Paddle Boarding and Kayaking
Explore various water bodies, including canals, lochs, lakes, coasts while enjoying outdoors. There are a plenty of waterways to explore in the UK.
However, it is safe to first learn a few techniques before you go out in the open. Bring all the necessary equipment along. It is recommended to hire a few gears if you have just started kayaking or paddle boarding as these equipment are expensive.
Think of the wetsuit, buoyancy aid, gloves, and neoprene boots, and a dry bag to keep everything watertight.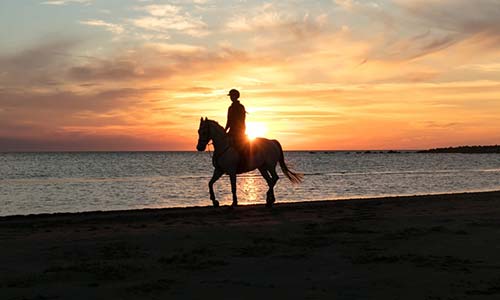 Horse Riding
A wonderful opportunity to explore the outdoors and the countryside, horse riding is a great activity which can help you enjoy nature and sports together. Although it requires plenty of skill and coordination, it is fun if you take help from an instructor. You can start by taking lessons at a riding school to improve your skills.
Riding hacks are a good opportunity to see the countryside from a new height. Make sure you keep yourself safe while practicing and have fun outdoors.
Mountain Biking
Following the above options, mountain biking is another alternative to hiking and mobility scooter rides. It can be done in easy-going paths and trails and remote harsh terrains. There are gravel bikes, hybrid of a hybrid road bike and mountain bike, which are preferred by many.
It's recommended to learn a few techniques before you start riding. You should also use safety measures such as a helmet to keep you safe at all times. Prepare yourself with gloves, safety knee pads, etc. before experiencing the adrenaline rush while mountain biking outdoors.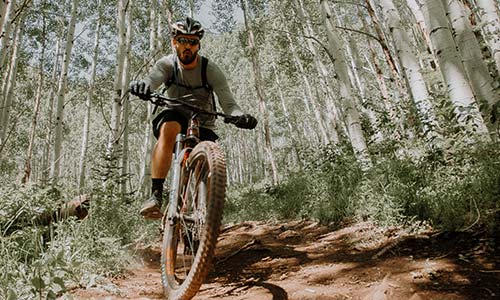 Fishing
Fishing is one of the most popular activities in the UK. It is also therapeutic and can be very relaxing as you focus on the activity with a relaxed mindset. You don't need to be an expert in fishing. Just enjoy the process outdoors and you will have fun.
To conclude, you can enjoy the aforementioned activities through simple precautions and safety measures. Wear the right gear and plan the activities out. Use navigation and keep yourself safe at all times. Go out and explore the outdoors with your friends, family, and loved ones.