Planning an outdoor trip takes a lot of thought starting from the number of days, packing, budgeting, and more. But have you ever wondered how waterproofing could be essential when you are up for the adventurous experience in the snow or just when it starts to pour to make your experience more lively? We know how experiencing nature's most beautiful phenomena of snowfall and rain can be amazing, yet the truth of getting cold and wet during harsh weather conditions is scary. For us, outdoor types, being ready and steady for any hurdle that comes up our way is quintessential to survive. Therefore, waterproofing the technical gear like jackets, sleeping bags, or vest can save us a lot of time, keeping the body heat intact.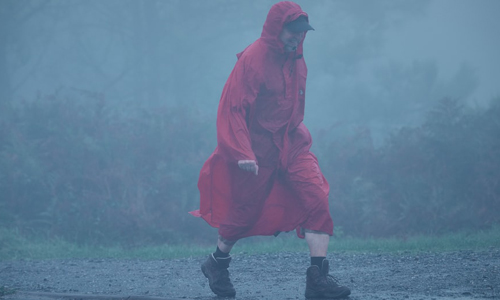 For the practical gear and apparel such as jackets, sleeping bags, and vest that are our only companions throughout the adventure trip, waterproofing or extending their life in the great outdoors becomes essential. It is quite obvious when your technical gear starts wearing off, soaking up water, or say, just losing its water-repelling performance. And this is when you should consider the constructive measures to avoid the last-minute hassles. Waterproofing your gears not only extends their life but also they smell good.
One of the foremost reasons that your down gear is losing its performance could be the pollution and environment afflictions. The pollutants like dirt and oil can disrupt the waterproof finish of your odds and sods called the DWR finish. Hence, before trying to waterproof the essential items you take to your adventurous outdoor trip, try washing in a regular way to retain the inbuilt characteristics. Failing to do so, you can adopt the waterproofing skills and revive the same just like that.
It is difficult to go on a backpacking trip if your essential gear is still soaking water or failing to keep you insulated in the typical down temperatures. To save you from those cold temperatures, the easiest way to waterproof your down jacket or sleeping bag is to use the waterproofing spray that is manufactured solely for technical fabrics and insulated gears. Whether you are going out in the snow, on a bike trip, or a rainy walk through the terrains, the water repellents are perfect to provide your technical gear with a durable finish and factory-level performance. It doesn't matter if you have a short time or planning for weeks, we have a formula for you to waterproof your jacket and other essentials in easy steps:
SPRAY-ON TREATMENT:
Use Granger's Xtreme Repel or Granger's performance Repel for excellence
For the most down-insulated outwear to provide you warmth and care, the Granger's Xtreme and Granger's Repel are ideal to use. These spray-on treatments provide durable finish to your jackets. Perfect for all technical fabrics, you can count on them for long years of use.
Cleaning the jacket before opting for waterproofing is quite essential. Make sure you damp the jacket with a cloth and remove all the dirt and oil so that it doesn't get mixed with the sprays, making a double coating.
When you are done with cleaning, make sure you carry out the spraying procedure evenly. Just lay down the jacket flat on a surface and spray the waterproof treatment from a distance of at least 6 inches away to avoid eye irritation. Dry the jacket later on to activate the waterproofing.
WASH-IN TREATMENT:
Using wash-in treatment is the best way to take care of your technical gears. It not only remove all the dirt and oil but also adds water-repellence to the exterior for many more years to come.
Clean before Waterproofing
Cleaning the jacket before waterproofing has numerous benefits. Removing dirt, cleaning makes the jacket breathable and keeps them in good shape. You can also take washing a notch higher using mild detergents and soaking them in warm water that is specially designed for the technical gears. Don't forget to check the jacket, sleeping bag, or vest after washing to make sure there is no discolouration.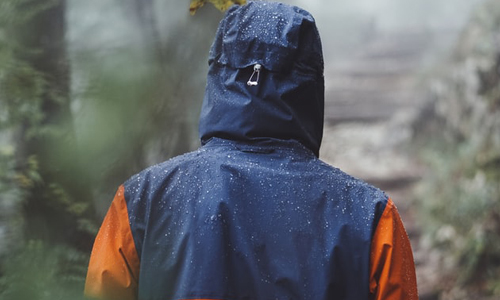 The down jackets, sleeping bags, and other technical gears are the go-to item whenever you are planning an outdoor trip. As easy as it is to buy them, their maintenance is equally important. So next time you are heading out with friends, make sure you don't get cold or wet while exploring. Check that your technical gears like jacket, etc. don't lose their waterproofing feature. Try these simple steps to waterproof your practical essentials and if you are done with everything, it is time to buy a new one!