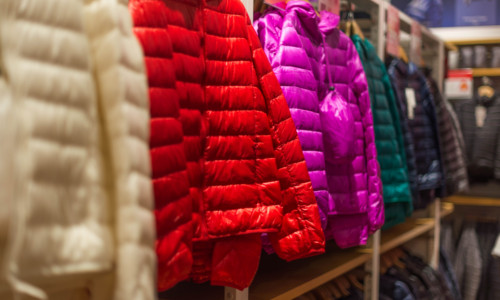 With walloping winters, comes the season of fashion when you see people swathed in trendy jackets in every nook and corner. Down jackets are one of the favourites for warmth and style. I remember my sister asking for my jackets to flaunt during the cold season amongst her friends. The bright colours, the hoodies, leather and feather, vintage to street style, patagonia to moncler are listed amongst the best varieties in the pack. However, buying is easy, maintenance after the purchase is the main task that defines the durability of the jacket.
Going for long bike rides, trekking, wandering through the mountain forests enjoying the picturesque visuals and camping around with friends and family has been an integral part of my life. While travelling so much, if there's one attire I can rely on for its robust material and warmth during the chilled weather, it's a good down jacket that goes with everything. After coming home, the neat and clean shiny jacket turns nearly filthy thanks to trekking and rock-climbing and hence washing the jacket is the next step. But, it is often observed that we take washing clothes for granted without considering the material or fabric used.
If you want your favourite down jackets to last longer, then take proper care while washing the jacket to maintain its sheen and strength. Have a look at different types of washing techniques given below:
Hand-Washing
1. Soak your trendy down jackets for just one minute in the washbasin or using soak cycle mode in a washing machine.
2. Use a downwash soap or mild detergent.
Important Tips
1. Do not wring the jacket. Just squeeze out excess water very lightly.
2. Do get the best results, put your jacket for drip-drying before you tumble dry.
3. Do not use fabric softener.
Machine-Wash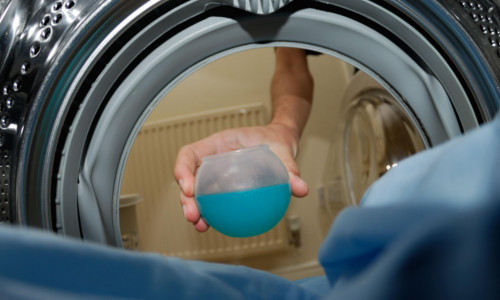 It is best to use a front-loading washing machine for safely washing a down jacket.
Try using down-specific soap or detergent that maintains the water-repellent finish as good as new. Nikwax and Granger are the most trusted down-washes with superior quality. Avoid using the central-agitator in top-loading washing machines as they could deteriorate the jacket quality.
For machine-washing your jacket, use warm or gentle cycle at 30 degree Celsius (86° F).
Always measure and pour only the required amount of detergent into the soap dispenser in machines.
The important part is to zip all the pockets and enclosures before you throw your jackets into the washing machines for cleaning.
Wash using low- speed spin for down jackets. Avoid using fabric softener.
Drying Downs
I would recommend using the tumble dryer on low heat temperatures until all clumps of down are gone. Enormous heat can destroy the oils used in down coats.
Shake gently to re-loft the down after removing from the dryer. Subsequently, lay flat on a hanger to air it well for ventilation before wearing or storing. Opt for professional laundry services in case you don't have a tumble-dryer at home.
Storage of Downs
Before you think of storing or wearing your down coats, please make sure it is totally dry. I would suggest against storing jackets in a stuff sac.
Care and Precautions while Washing
It is preferred to put some clean tennis balls or dryer balls into the dryer with your down clothes. Due to these dryer balls, the natural loft of the down remains intact and returns without affecting the fabric while drying. The aforementioned step is highly crucial for retaining the natural loft of down for its sheer warmth and light weight. This quality makes this product world-renowned and popular amongst youngsters like my friends and their sporty parents too.