Although not the biggest hills in the country, the Malvern Hills at 425 metres are a beauty to behold. These hills look like they rose straight from the ground. The scenic route of these hills makes them perfect for a walk. This article covers all the information that you need before going out on this adventure.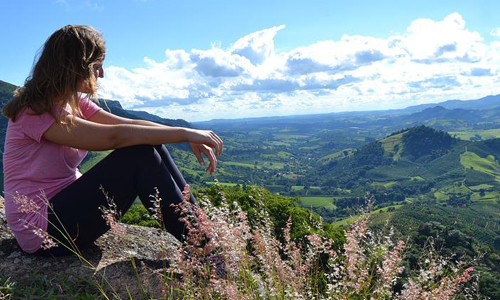 Covering the Malvern Hills
A 9-mile end-to-end walk, the Malvern Hills walk is quite a long and arduous path. So it is always better to plan and organize your walk so that you are prepared for the worst of situations that could happen. When you are traversing the route on a clear day, you will be able to see the Briston Channel and the Welsh Mountains. It is best to have some company on such adventures, so make sure you are part of a group.
The Passage
The pathway for the Malvern Hills starts at the southern end and ends on the northern end. The way is linear and not circular which makes it a tad bit easy to cover. A car parking space is present at the starting point just in case you travel in your car to the spot. Even though the passage is pretty much easy, it is best and on the safer side to carry a map in hand or an app for better navigation. The walk can ideally be completed in 5 hours, until and unless you plan on making stops for a coffee or a picture clicking session.
Amenities Available
There are not a lot of facilities up there, but about halfway, there is a roadside café and washroom facilities. It helps keep your zeal boosted and gives you a refreshed enthusiasm to continue your journey.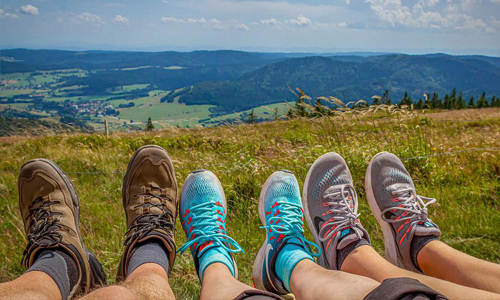 More Activities for you
Other than walking, you can also opt for hiking and mountain bike activities on this terrain. This gives you the perfect opportunity to keep revisiting the hills to do these fun activities and live different experiences. There are even more ways to wander along these routes, ranging from a 6k route to a 19k route with lots of up and down climbing.
The best time to stroll around
The best part about these hills is that they can be visited any time of the year. But a clear day with a bright sky is the best day to take your walk. That will help you enjoy the beauty of the hills which otherwise would get covered on cloudy days.
One important thing to consider when planning a walk on the Malvern Hills is your clothing. There is a constant shift in temperatures from hot to cold on the steep uphill to the hilltops. This means that your layering needs to be appropriate to suit the weather conditions.
The terrain is mostly smooth except for some wooded sections. There are not many spots or areas that provide you with shade, so make sure you carry ample sunscreen and hats/caps to save your eyes and face if you trek on a hot day.