With a new millennium came new acts, and as the end of yet another decade is approaching, we revisit an Act that was issued by England and Wales in the year 2000, The Countryside and Rights if Way Act. With the introduction of this act, "Right to Roam" allows a non-motorised access to the mountains, forests, moorlands and coastal areas and common land in England and Wales. Similarly, Scottish legislation also allows some freedom in their wilderness. However, with freedom comes great responsibility. Presently, this Code requires for the land managers to ensure that the visitors find it easy to adhere to these rules and act responsibly. It is highly recommended to be read by the visitors, where it covers some of these main topics:
Don't Disturb the Natural Order of Things
While visiting the countryside of England, make sure you leave things as they are. If a field gate or cattle gate is closed before you enter, then you need to make sure that you shut it behind you as well. It is very important that you leave someone's property, gates or other equipment untouched or exactly as you found them. Try to keep to the designated pathways and not stray to impermissible or out of access areas. One more tip is to keep away from all agricultural machinery and keep an eye out for any animal that has gone stray or is injured but remember to not try your own 'rescue'.
Respect the Rules of the Countryside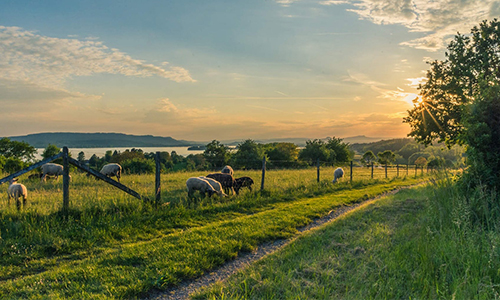 It is crucial for someone visiting the countryside to respect the privacy of the residents and keep in mind that they may come across cattle and herds of livestock owned by the locals. It is safe to be considerate while parking your vehicle that you don't park in front of field gates, pathways and driveways. The roads of the countryside are narrower as compared to the city and so with all the horses, cows and other livestock freely wandering the streets, you are required to stop and wait for them to pass by. Being respectful to the living conditions of the countryside will prove to be helpful to you ultimately.
Cleanliness First
With increased access to commoners like us, the risk of littering increases in the countryside. To avoid making a mess of the beautiful landscape, it is essential that you make sure to clean up after yourselves when you pass through some place. In addition to this, since most of the city dwellers are dog or cat owners, it is advisable that you keep them under a check and track their movement closely, so as to keep them and the cattle or livestock of the countryside safe.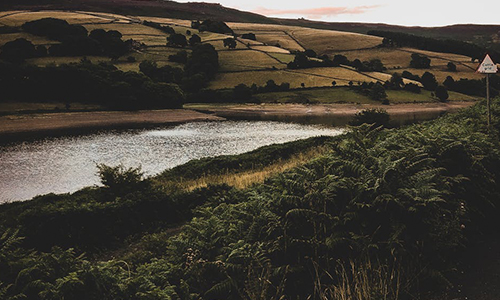 Plan Ahead and Ensure Your Safety
Before visiting the countryside, it is essential that you do your homework beforehand in order to ensure that you have a fun and memorable trip. Buy an up-to-date map and research the areas where you plan to visit thoroughly. Make sure you understand the common signs and symbols of the countryside for a better experience. Keeping a check on the weather is an additional point that would help you equip for any condition.
As much as you want to enjoy the lush valleys and panoramic views of England, it is expected to be done within the bounds of the Countryside Code issued by Natural England. This act was designed such that it makes the rural areas of the country safe for the residents as well as for the visitors.