Skiing is one great outdoor activity that not only makes your winter holidays unforgettable but lets you live with some great experiences to cherish for a lifetime. While on the same side, packing for this adventurous activity can be a daunting task, after all, you need to pack all that bulky winter clothing and other essentials without making the luggage too heavy.
So, we've got you a simple solution to your problem – make a complete list of the items and give enough to decide what is actually needed for the trip. If you still don't know how to choose, Do Not Fret. Here's your list of those essential items you require for a successful ski holiday. Have a look.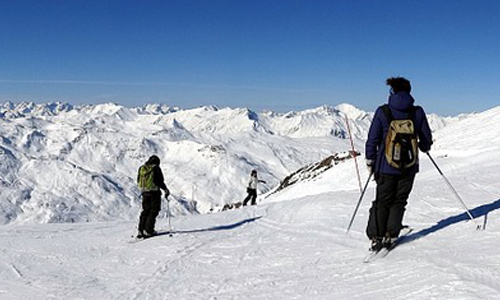 Enough Pair of Socks and Undies
So, the first thing you should remember while packing is that a fresh pair of clothing is no less than a luxury. After you take a shower at the end of your productive day, putting on a clean pair of undies would be a great decision. Make sure you keep a pair of undies for each day along with some spares. Similarly, some extra pair of socks would be a wise decision. The socks should fit your foot size well and you can even carry some everyday socks, especially if you're going to hire ski boots.
If you don't want to carry many pairs, then make sure you have a travel wash because hygiene is always a priority, no matter what.
Ski Base Layers
What do you understand by packing good ski base layers? Well, though there would be many answers to this question, a top with long-sleeves and full-length john style pants will be an excellent choice. If your layers are made from man-made fibres, carrying at least 2 pairs is necessary because they start to smell in a few days. If you want to carry wool-based layers, 3 pairs will do the job well. These layers do not smell that quickly, but take quite long to get dry.
Sunscreen and Lipbalm are Important
You can either get both the things at your ski resort or take along that suits your skin. A good sunscreen and lip balm of your choice are something you cannot go without. During the winter season, the air up there in the mountains is thinner and the sun rays can be harmful to your skin and you might return home with a beetroot-coloured skin. Similarly, lip balm will help you keep those chapped lips moisturized in dry air.
Not to Forget About the Ski Gear
Well, it's a no brainer that you cannot make it without your ski gear. Make sure you don't forget any important thing that's needed for your adventurous activity. So, to make it easy for you, here are the things that should be present in your luggage.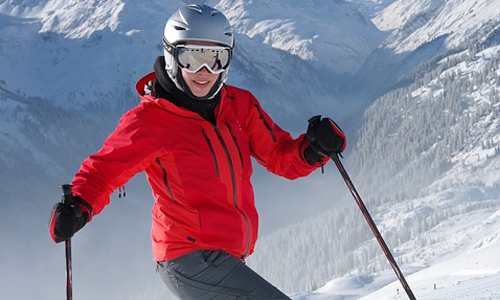 Thermal layers including fleece and jumpers
Waterproof and breathable ski trousers
Sunglasses
Ski gloves
Ski helmet
Ski boots (if you want to carry your own)
Knee braces
Swimmers Can Also be an Option
Did you know that swimming after the day's skiing can be effective? It can help you stretch your muscles and make your body relaxed. Check if your hotel has a pool but if not, the ski resort must have a communal one. You can check for the hot tubs and enjoy a calm and pleasing experience.
Besides all these essentials, do remember to carry other important things like plastic bags for waterproofing, plug adapters, a flask for your hot beverages, beanie hat, warm slippers for the hotel, and much more.
Have a Happy and Safe Skiing!