Currently underway is the annual Tour of Britain event. Founded way back in the 1950's, the event was re-formatted in 2004 to its current state.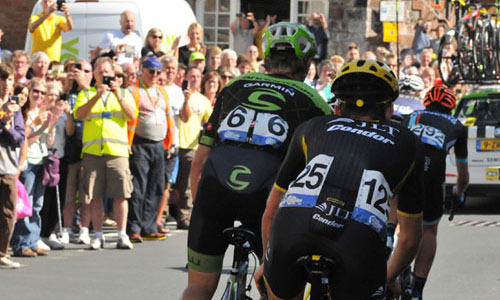 Over the course of the week, cyclists will complete eight stages that will take them all over Britain, beginning in Glasgow and finishing in London on Sunday 11th September.
The third stage commences on Tuesday 6th September, with the route taking those competing through Cheshire on a four and a half hour journey. During this time, they will be taken up towards The Cat & Fiddle where they will tackle the third and final Skoda KoM.
During this ten-kilometre ascent, they will travel past our head office – which will hopefully provide us all with a good view of the action!
To celebrate this event, you can receive an additional 10% off everything in our Cycling range from now until the end of the event – on Sunday 11th September.
Included in our range we have: cycle jackets, jerseys, shorts and tights, baselayers, cycling gloves and cycling accessories – all of which will help to prepare you for your own cycling adventure.
Ensure that you do not miss out on this offer by adding all of your desired items into your basket, and enter the code 'CYCLE10' into the discount code box on the basket page to receive an additional 10% off!
This is an online only offer, which ends at midnight on Sunday 11th September – so get your order in quick! Free delivery is available for eligible orders. If you have any questions, please do leave a comment below!