Yoga holidays are a gift to your mind body and soul. It is a great way to rejuvenate yourself spiritually. So, if you are thinking of taking a break and love doing yoga, why not combine them both and make the most of your holidays to come back and face life in full zeal.
Rishikesh, India
Also known as the "Yoga Capital of the World" your list will be incomplete without visiting the birthplace of Yoga – India. Nestled in the foothills of the Himalayan mountain range, Hrishikesh or Rishikesh is one of the most sought-after places to learn and practice yoga and meditation. Few very places in this world are marked with spirituality as it is here. This place has been the rite of passage for many yogis and continues to do so. Flanking the holy river, Ganges, enjoy Rishikesh at its spiritual best with meat- and alcohol-free lifestyle.
The best time to visit this destination is during the International Yoga Festival taking place in Rishikesh every year. Many people from around the world visit this place to take courses and get trained in yoga from spiritual gurus and instructors.
Apart from Rishikesh – Kerala, Goa, and Bihar are also popular destinations in India to learn and practice yoga.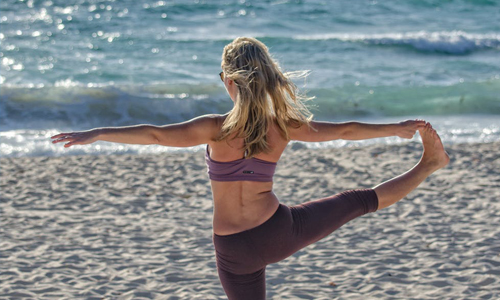 Ubud, Indonesia
Tucked inside the forest of Bali, Ubud is like a mecca for yogis. Thanks to all the terraced rice fields, volcanic peaks, and peaceful vibes, it is a haven for yoga. The place is designed with Hindu temples along with interspersed lush greenery, making an ideal environment to get to know your inner self.
If you are looking for a health and wellness retreat along with some turquoise water beaches and ancient temples, all within walking distance, Bali will not disappoint you. If you are seeking inner peace, Ubud is your place to be. Apart from ashrams, Bali has a host of yoga studios where you can book your appointment with yoga instructors and get rejuvenated.
Apart from Ubud, there are also Seminyak and Canggu as top yoga destinations of the place. Meditation classes, breathing sessions, holistic therapies, and whatever you think of, Bali has in store for you.
Kauai, Hawaii
Hawaiin has one of the most calming and soothing environment for yoga. The greeting of love, gratitude, and everything positive is echoed through "Aloha" and this culture is gleefully extended in its culture of yoga in Hawaii. Set against the backdrop of palm trees and beaches, Hawaii is as peaceful as yoga itself and so, there cannot be any better place to enjoy a spiritual retreat than here.
The serene lifestyle of the island attracts yogis and novices from all across the world to find their inner peace amidst nature. The island itself is untouched by negativity, but for a more invigorating experience, Kauai is your destination with its breathtaking Na Pali Coast and blissful tropical rainforest, adding to enrich your yoga experience.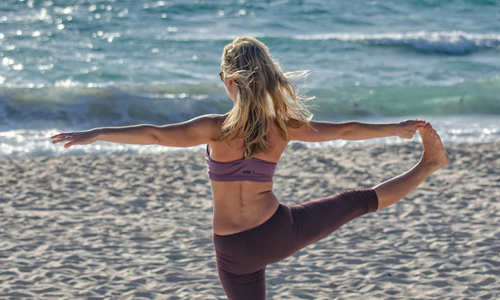 Silver Island, Greece
What can be more gracious and splendid than a privately owned island which is only dedicated to yoga? Yes, you yogis have heard it right. Put this place on your bucket list and head to this destination as soon as possible for once in a lifetime experience. As idyllic as it sounds, Silver Island has its namesake yoga center that offers intimate retreats with minimal distractions to help you unwind.
Feel connected to yourself and the nature around you with power therapies and yoga practices. To boost the program even further, you will only get environment-friendly sources of power and supplies sourced locally.
All Around the World
Yoga is popular all around the world and so you will find destinations in every possible corner. Apart from the above-mentioned places, there are destinations like Portugal, Spain, Canada, and many more that have programs and therapies helping you make the most of life and get in touch with your inner self.