Have you ever gone outside in snowy conditions and felt wetness in your hands in spite of wearing gloves? If you have felt that the moisture in your palms is playing spoilsport and your waterproof gloves are no longer providing you the dry comfort, you are not alone in feeling this way.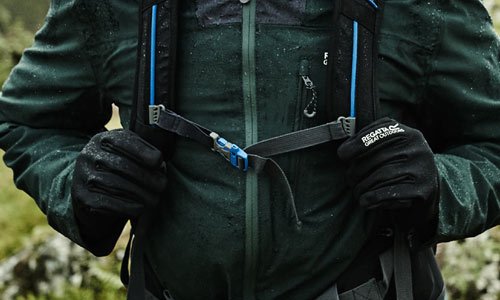 Hands play an important role in all activities known to man. You cannot enjoy much if you lose dexterity due to the cold and wet conditions. Whether you want to ski or snowboard, or just chill out with your family by playing dodge ball using the balls made with snow; hands are your most important tools. Wearing waterproof gloves and mittens may serve you well initially but over a period of time these waterproofing products stop working as intended.
Despite being made for protection against moisture, gloves and mittens lose their water resisting coating after repeated usage. This happens due to the wearing away of the outside waterproof coating. If you are a ski enthusiast or a lover of snowy conditions, frequently replacing your gloves and mittens is not a great option. Instead of buying new gear for your hands every second month, you can follow my advice and safeguard yourself against the cold and wet weather. Below are a few tips that will go a long way in making your snowy excursions a delight, every single time:
1. Clean your gloves and mittens thoroughly. Wash and dry them, and make them ready for the application of waterproof product.
2. Purchase a product like Nikwax Glove Proof which is specially designed for application on gloves and mittens. This product is non-toxic and provides waterproof protection without sacrificing breathability and grip, which is extremely important for a skier.
3. Before application of the waterproofing agent, shake the can and press the sponge applicator down onto a rag.
4. After that, apply the glove proof evenly on your gloves and mittens using a rag. Pay special attention to the areas that have stitching and seams and are prone to moisture drainage. Apply the waterproofing agent generously on these vulnerable areas to get proper protection from water seepage.
5. Let the gloves and mittens rest for around 5 minutes.
6. If there is any excess solution lying around, remove it from the surface using a damp cloth.
7. After removal of the moisture, allow the gloves and mittens to dry completely. If you are in a hurry to get them dried, you can use the option of tumble drying by spinning them in hot air inside a dryer.
8. Now you are ready to use your waterproof gloves. Indulge in all kinds of fun snow activities like snowball fighting, snowman building or skiing. Rest assured about the dryness in your hands as the born again gloves and mittens are ready to take on the elements with their newly created shield.
The use of waterproofing solutions will go a long way in protecting you from the moisture that can seep into your hands and make you comfortable. Without shelling out large amount of cash on new accessories, you can enjoy the comfort of dry hands at a minimal cost.