As December begins, so does the brand new ski season. But the question is, where do you go to enjoy it the most? With such a large number of destinations from all over the world to choose from, it can be daunting and difficult to decide. It's all down to personal preference, but here are a couple of ideas!
Zermatt is one of Switzerland's many 'ski towns', a village which is dominated by the Matterhorn – a huge mountain which is a part of the Alps, situated between the Swiss and Italian border. The Matterhorn is occasionally referred to as the 'Mountain of Mountains' and takes around ten days to climb.
The ski village of Zermatt is one of the most unique places in 21st century Switzerland, with narrow, cobbled streets containing luxury hotels situated next to wooden barns (some of which are centuries old!). You arrive by rail and are reduced to the use of electric cars to navigate around.
From the town, there are three Swiss skiing zones that are easily accessible, with each of the three being interconnected. As well as these three, there are also two across the Italian border. On the mountain itself, there are more than fifty restaurants, with many of them being reviewed as among the best – anywhere. There are also a large number of restaurants in the town, with these being everything you can expect: expensive, for one!
One thing not to miss is the Matterhorn Glacier Paradise cable car which takes you more than twelve miles into Cervinia, in Italy – it's the highest cable car in the Alps.
[caption id="attachment_5846" align="aligncenter" width="850"]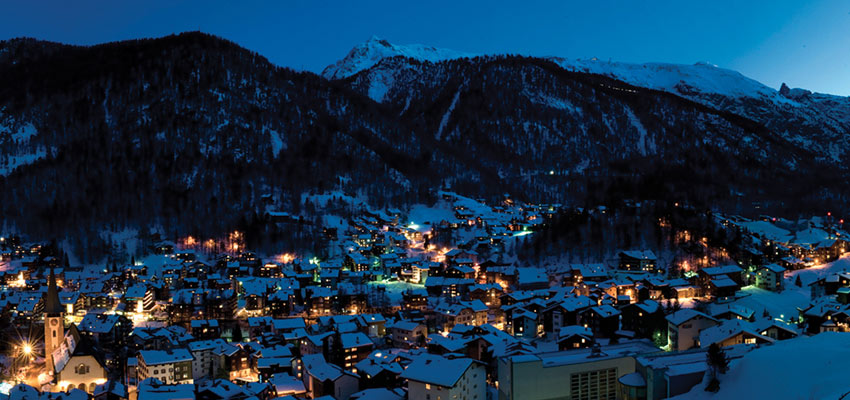 Zermatt, Switzerland.[/caption]
Moving across the world, our second location is Park City in Utah, United States of America. The Park City Mountain Resort is accessible from town and provides options for a variety of snow sports. As well as skiing, there are also four terrain parks for snowboarders and freestylers – which gives you the opportunity to experiment and maybe try them out for the first time. Night skiing is also on offer, if you'd like to try that too!
Included in its hundreds of runs, Park City also offers a vast range of terrain, varying from gentle beginner runs to 'powder-filled bowls'. As well as offering slopes for beginners, there is also a 'Park City Ski & Snowboard School' which provides lessons not just for beginners, but also for intermediate and expert skiers – who want to refine their skills!
Park City itself offers a skiers bridge which takes you straight to Main Street, and its collection of high-end restaurants, boutiques, art galleries and vibrant bar scene. Getting to the ski hills can be difficult in January, where the city becomes a 'No Parking City' during the Sundance Film Festival. Luckily, you can get there from the Salt Lake City airport in just forty-five minutes thanks to a shuttle service as well as a number of free buses.
[caption id="attachment_5847" align="aligncenter" width="850"]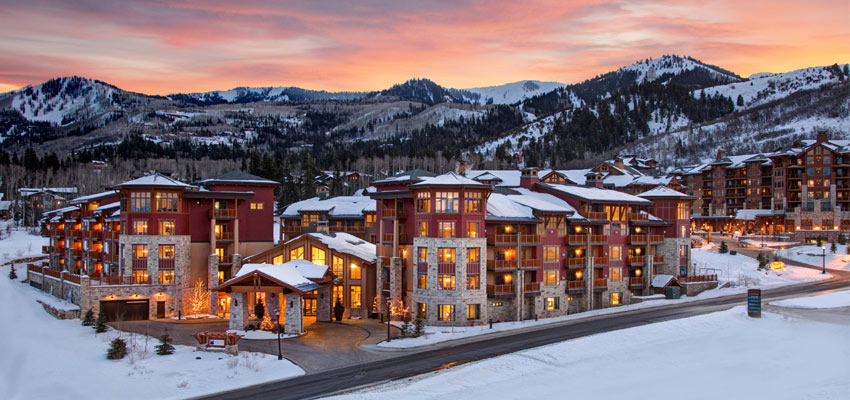 Park City, Utah.[/caption]
There are so many ski resorts across the world that it really is impossible to label one as the best, but we'd love to hear where you've been and what your opinion of it is!
Make sure to check out all of our ski clothing on our website to ensure that you're fully kitted out and ready to enjoy the new ski season. Orders over the cost of £50 receive free shipping. If you have any questions, please do leave a comment below or message us on Facebook or Twitter!