Dressing in winter can be time consuming. You need to be well prepared for the cold with an effective layering system to make an impact. Mixing and matching these layers to remain stylish and warm at the same time can be quite a challenge. One easy way to add charm to your dull attire is by wearing hip accessories like a beanie or a scarf. Not only do these accessories provide extra warmth and comfort, they also add oomph to your ensemble. Below is a list of some of my favourite products which form an important part of my winter wardrobe.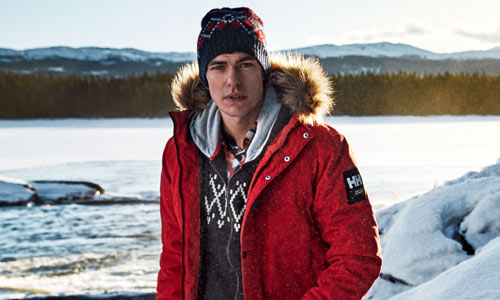 1. Scarf for enhancing your look
Markets are flooded with a variety of scarves. But my favourite infinity scarf is one of a kind. It is a continuous piece of cloth that protects me from the cold and provides me with different ways to style myself. This fall/winter accessory can be worn like a gaiter by looping it twice and tying it tightly across the neck. But my preferred wearing style is to put it on by looping it once, and letting one section be longer than the other for an asymmetrical and stylish look. This scarf comes in different patterns and colours, allowing buyers to choose it as per his/her preference.
2. 'Buff' up your protection
Buff is a multi-purpose fabric which serves as the perfect outdoor accessory. If you are skiing on snow in winter, you can wear it across your neck for extra protection. When it gets warmer, you can even put it on your head for replacing your hat. It also helps in soaking sweat on those arduous ascents when you are profusely perspiring. A buff can also be converted into a gaiter to ward off strong winds when you are flying downhill whilst skiing. Such versatility in use makes a buff my all-time favourite go-to accessory.
3. Beanie for comfy warmth
If you are an avid cyclist, a Smartwool beanie is the perfect headgear for you to wear under your helmet. It is a skull cap which helps me to keep my head warm when I am cycling – whilst I am also wearing my vented cycling helmet. It is extremely thin and surprisingly warm and comfortable to wear. When the weather gets too hot, you can even remove the helmet and this beanie will still provide you with ample warmth to keep you comfortable. You can even wear a beanie casually to parties and regular outings for making a style statement.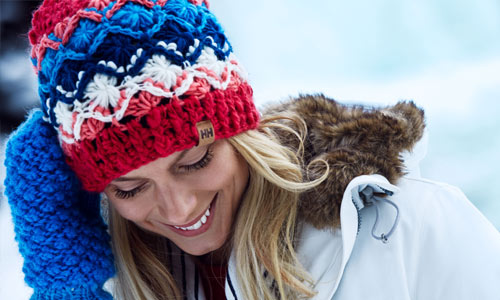 4. Mittens for research
I was never a fan of mittens as they used to restrict my dexterity on a hike. But since I have found my new research mittens, my excursions have been a lot more fun and comfortable. The assurance of these wonderful gloves has allowed me to explore without any worry. I feel confident while making a camp, setting up a fire and even fishing. A must buy for all adventurous souls.
5. Ear Warmer for protecting against extreme cold
If you have blustery conditions around your area, wearing an ear warmer will protect yourself against vehement and cold winds. It will wrap around the back of your head without messing with your hairstyle and provide soothing warmth and comfort. These ear warmers can be altered in size for a perfect fit.