Top 7 Essentials for a Smooth Backpacking Trip
Backpacking is a fascinating concept when it comes to making the travelling experience diverse and exciting. Giving you freedom of exploring anything you want to through modifying your plans, adding different itineraries, and whatnot; backpacking indulges you in real-life challenges while you are on the move. Talking about travelling, every person wants that to be the most memorable experience of the lifetime. And out of all, backpacking is an excellent way to do that. Starting your journey from your hometown to going anywhere you like without any hesitation and compulsion to stay at the same place, backpacking trip will surely take you to cities, discovering the endless beauty of nature on your own!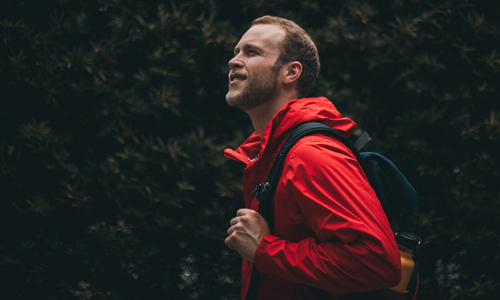 In recent years, backpacking emerged as a new way of adventure travelling. Supporting the concept, digital communication all over the world has made an extra effort to make backpacking an excellent and equal measure of excitement and awesomeness. Whether you are backpacking for a month or a year, the adventure will do you real good. So, if you are an ardent traveller, there are some of the things that you must take in consideration to ensure your safety, survival and support. Keep reading!
STAY WARM
If you don't want get cold, carry a vest, jacket, or warm hiking trousers with you. Whenever you go backpacking, the situations not always favour you. The insulating gears will help you withstand the bad weather conditions!
LIGHT UP THE PATH
During backpacking, one thing you must carry is a headlamp or a torch. It helps you get through the dark forests saving you from injuries and also help you give signal for help, if needed. The torches come handy in dark tricky situations. Also, don't forget to keep a lot of batteries, if you do not want to hit your head on the wall!
TOOLBOX
Carrying a toolbox might sound irrelevant to you, but trust me, it will be a huge help. Whether you want to fix your tent, cut the woods, or secure the torn hole in your bag, the multi-tool helps you in a lot of ways. Make sure you get a decent one.
DON'T COMPROMISE YOUR NUTRITION LEVELS
Either it is to keep your hydration level up or your energy level high; don't compromise on your nutrition level if you want to make it to the end. Going on a backpacking trip can be exhausting, and while you are always travelling, it is hard to find a store. Make sure you carry a hydration pack and energy bars or gels with you so that you keep going without stopping for these things!
YOU ARE YOUR PROTECTOR
It is unlikely to find a departmental store or a doctor's clinic when your destination is far away, and you don't know when the stop will come. So, make sure you carry the first-aid kit with you to deal with accidental scratches, stomach ache, headache, or anything that may annoy you during your little backpacking trip. Also, keep your medicines in bulk.
NAVIGATE YOUR WAY
Solo adventures come with a lot of responsibility. Making your way through the unknown paths may seem daunting, but if you are confident and bold enough, this shall too pass. In these situations, maps come handy. Though mobile phones are all set with GPS tracking, there are times when you won't be able to find any network and this is when the maps and compasses work effortlessly. Also, keep plastic bags in your backpack to save your mobile and maps from unexpected rain.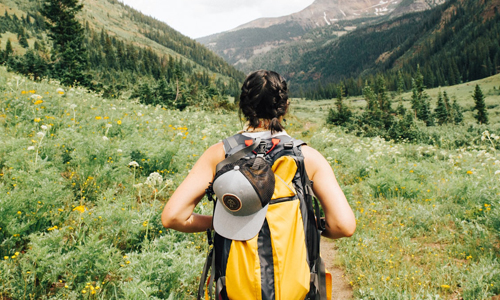 DON'T FORGET SUNSCREENS
The last thing you want is to get all burnt in that scorching sun, while crossing the long paths on your backpacking trip. The blazing heat of the sun can be too much at times and therefore, I suggest you to take enough sunscreen with you to protect yourself from the UV rays, and also if you do not want to come back all tanned. If you know your destination right and sound, carry all your gear along, from hats to sunglasses to double the protection level.
I hope I have helped fuel your spirit to take a backpacking adventure! So, take some time off work, get your backpack and carry these essentials for a smooth trip ahead!