Only the adventure enthusiasts can feel that the hiking shoes and boots would get dirty, no matter what. A spick and span pair of hiking boots is a way of telling you that your adventures weren't memorable.
It is still essential to make sure that your boots get a long and clean life. The dirty and cakey stains and scrapes on the boots can ruin their leather. However, irrespective of what kind your hiking boots are, they always need a good cleaning session after the long, tiring adventures.
Cleaning the hiking boots is not as complicated as it looks. All you need is to clean, dry, treat, repair, and store back the shoes until your next trip. Let's look at how to keep your hiking boots clean for a long time.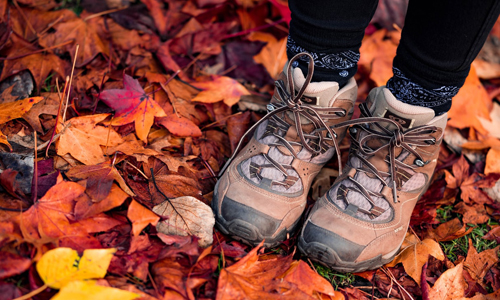 Cleaning – The first and foremost thing to do is clear out all the accumulated dirt and grime from the boots as they can easily affect the waterproofing property of your shoes. You can no longer feel comfortable in a rainwater poodle. Bang both the left and right shoe soles against each other to clear out the leftover mud. After that, all you need is a boot brush (you may opt for a toothbrush if you can't find the boot brush), a mild solution made with water and dishwashing soap. Dip the toothbrush in this solution and clean the exterior properly.
Drying – When you go for a hike, the chances are that your feet would stink and sweat like anything (after all, it is a form of cardio). Also, if it starts pouring, water would sweep inside the boots. So, it is essential to dry them off so that they keep performing up to their potential. Undo the laces and take out the insole so that your boots dry faster and breathe easily. After that, all you need to do is air dry them for around 24 hours.
Note: Do not allow them to come in contact with direct sunlight, blow dryer or fire. It can lead to discoloration and adhesive weakness.
Treating – Once you are done with the cleaning and drying of the boots, you can use re-waterproofing sprays to restore its properties. This step is needed only once or twice every year. Re-waterproofing sprays are readily available online these days.
Repairing – There are a lot of chances that your boots get damaged, ripped, or scraped from different places while you trek or hike. So, after you have cleaned them properly, check for the damages. A torn or loosely stitched boot can lead to blisters. Better safe than sorry!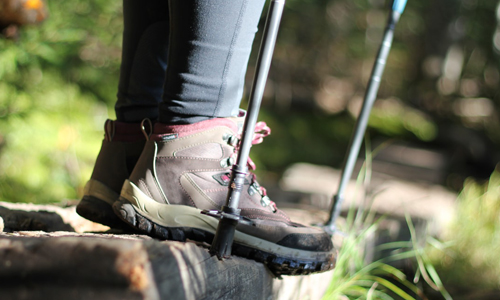 Storing – Once all the cleaning and repairing work is done, store your hiking boots in a safe and clean space. The place should be ventilated, dry, and out of the direct sun exposure. If you don't plan on going on an adventure for a long time, stuff the boots with newspaper to retain their shape. Those who are finicky about boot odour can use silica gels or tea bags to prevent it.
Keeping the boots clean is an integral part of your hiking life as your feet are the instruments to cover those long, steep miles. You don't want to blister them! Happy Hiking!