Top 5 Factors to Keep in Mind Before Buying Waterproof Trousers
Are you planning for the vacation? But is the weather too harsh on you? Well don't worry, as we are here to help you get through it. Accept it or not, bad weather can really put a damper on any outdoor adventure you are planning for so long. Too snowy, too rainy, and too hot, everything in excess turns out to be a mood spoiler. Whether you are planning the getaway to the mountains or beaches, you got to have your outdoor gear prepared. While having the correct jacket, boots, cap, and rain gear, one outdoor accessory that is overlooked quite commonly is the Waterproof Trousers. No one wants to spoil the vacation just because it starts to drizzle. Right? But what should you look before buying the correct waterproof trousers? Here are some of the relevant factors that you should take in consideration before going all out to buy your first-ever waterproof pants or trousers.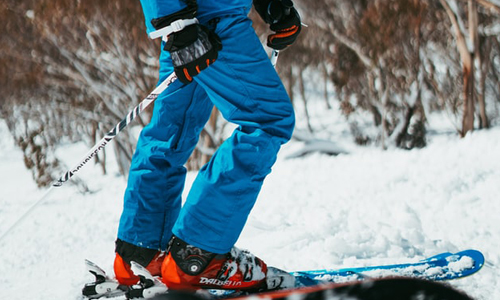 It's all in the Fabric
Out of sheer options available in the market, sometimes it becomes hard to choose that one waterproof trouser that is made for you. The choice of fabric in the waterproof trousers indicates its use as well. For example, if you are the one who travels occasionally, the lightweight trousers with 2.5-layer fabric are the right choice but if you are that person who finds it difficult to stay indoors, the three-layer fabric with reinforcement at several areas like ankles, seat, and knees is good to go! So, plan where you are heading to and how often you love to plan your vacations and choose the right companion for yourself.
That Dream Fit
We all know how hard it is to find the right size, either for comfort, style or just for the sake of it. For the outdoor adventures, the waterproof trousers are basically worn over something else and therefore, they need to have more breathing space and a little loose fitting. But you don't want them to be too big so that your legs become sails on a windy day. Find the right size even if it takes more time than usual so that you stay comfortable without having too much excess that could cause issues.
Adjust to Waist
Waterproof trousers usually come in different waistband options ranging from elastic to fitted. However, more technical garments tend to have a bib front and braces to keep them up that not only reduce the bulk around the waist but also make it comfortable to wear with harnesses or hip belts. Make sure you combine both technicality and comfort to find the right one for your vacay!
Get it Zipped
The last thing you want to be doing on your adventure trip is to struggling with your trousers to wear them up on the walking boots. Imagine standing on one foot and hoping to get the trousers fit nicely, does that look good? We bet, that it's not. So, when you head out to find the perfect trousers for your vacation, make sure to look for those with decent ankle zips. These zips can vary from ankles to almost full-length, 2-way zips that can be opened to make the wearing easy or just when you want to have some ventilation. Having the trousers with a full-length zip makes it easy, especially if you are wearing crampons or skis.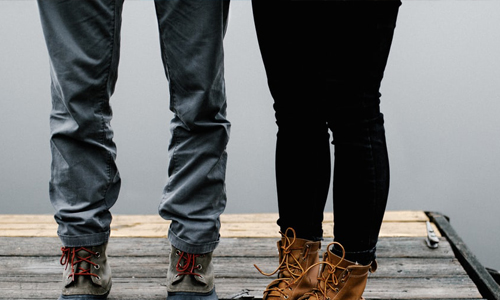 Get what you can Pack
Vacations are all about feeling light and not about carrying like two big suitcases. Look for the trousers which you can easily pack away into a stuff sack. Among all the different waterproof trousers available in the market, some are designed to be packed down and some are not. Choose carefully depending on the kind of trip you are planning. If you are heading to the place in rainy weather, the one with high durability and protection takes priority over the packable one. But if you are carrying it just for the backup, make sure you find the one that can be compressed easily and doesn't take much space.
If you are staying Indoors, You are Missing it Out!
There is no such thing like bad weather, just bad clothing! So, if you are still thinking of planning a vacation, don't waste too much time and get on those mountains or flatlands as you like with a quality pair of waterproof trousers.