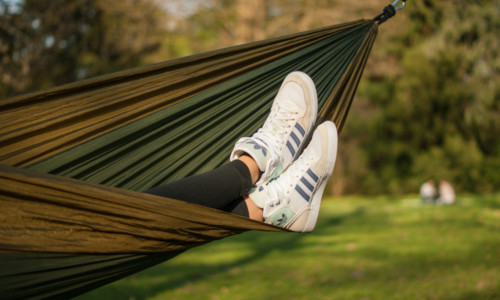 Camping is one of the most sought after adventures for kids and adults alike. Setting up a tent house midst a lush green forest or blue mountains, sounds fantastic. Recently, my friend James suggested that our group go camping. Considering our previous experience, I quickly reminded him of some interesting things we could have carried with us to have fun as well as safety. So, let me present my list of 5 camp gears that hold enough potential to completely turnaround your boring camp to a lounging campsite with food and games that you'll never forget. Here are a few luxury camp gear items to make camping a lot of fun.
1. Cooking Dutch
Yes, a Dutch oven makes the camping experience so original and creative. What's more, we get to eat all the drool-worthy cakes, crisp fruit pie, cinnamon-orange rolls, pizza, casseroles and nachos that we cook up on the campfire. Carrying a Dutch-oven for car camping would be convenient, but it's nearly impossible for backpacking. But trust me, the hard work pays off deliciously.
2. Games on the Yard
Camping means fun and entertainment in an open area around nature. Whenever I bring along my nephews Ken and Keith, I find it challenging to keep them excited and entertained throughout the whole length of the trip. Some campsite entertainment comes in handy. Boccie ball and bag toss are two evergreen yard games which are fun and convenient to play at camps. Simply carry a pile of card games like UNO, SKIP-BO, Solitaire to be played on a blanket laid on the dewy green grass.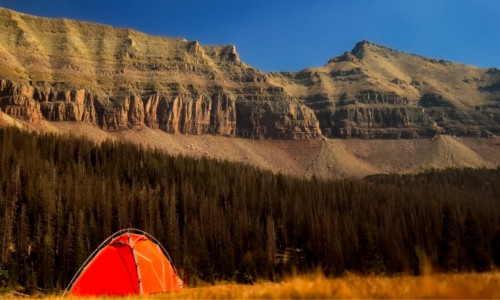 3. Hammock Lounging
Lying on a smooth rope mesh under the soothing shadow of a tree while reading the captivating story of 'The Fault in our Stars' by John Green as I listen to some nice instrumental music to relax. This is the kind of refreshing feeling I get just at the moment I hear the word 'hammock'. I can never step out without a hammock and recommend the same to all avid campers. This is one useful camp item that helps me sleep peacefully, listen to music, enjoy a snack and juice, all at the same time. It's a perfect choice for camping any day. Simply string the chords to the trees and take a nap on the hammock.
4. 'Sun-Shower' under the Sun
Popularly known as a sun shower, this is a plastic bag to be hung on a tree branch with shower holes for bathing in the sun. The water becomes hot and warm after exposure to the sun for a long duration. If you don't feel like taking a shower, this camp item is also a delight to have to wash your kids' faces or hands. I don't mind either. A shower not only cleanses the dirt after playing sports but also de-stresses in a minute.
5. Portable Foldable Camp Table
Where do you keep all those drinks, edibles, sunglasses, phones and keys that you will be carrying when sitting in for a chat? Of course, a folding camp table. Also, cooking on a stable and flat surface of this table would be easier - imagine balancing a camp stove on an unstable rock. Tough and time-consuming, right? I have camped numerous times while carrying this portable, light-weight and foldable camp table and you will be thankful for it too.
A last word about camping is, be sure of creating memories out of these little to big adventures, from cooking, playing, sleeping on a hammock and so much more helps to re-kindle the lost love and bring us together. These are some of the useful camp items that make your camping experience to be comforting and exhilarating.