The time everyone has been waiting for is finally here. Summer is here and I am sure that everyone has planned a trip away of some sort. You already have booked tickets and made hotel reservations for your trip. Mostly, people use these summer vacations to re-discover themselves. For some, it's the hustle of the city where they go to find their lost passion and, on the other hand, some go in the stillness of beaches or mountains to reconnect with their true self. Are you a mountain person or a beach person?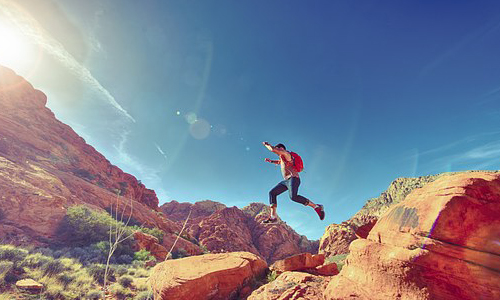 For me, I am both. As long as I am close to nature, I don't mind if it's the sound of waves bustling against the beaches or the stillness of the mountains. I used to go on trips to enjoy my summer vacations until I went on a hiking trip because my holiday trip got cancelled. I tagged along with a friend and I must admit that hiking trips are more fun!
If you want more adventure out of your summer vacations, you should definitely try hiking. Hiking helps to revive yourself while staying close to nature. People often refrain from hiking trips due to two reasons – i) Fitness, and ii) Age. It doesn't matter how fit you are or not, you can choose a suitable hiking destination accordingly.
There are multiple hiking destinations in the UK you can choose from. Based on my hiking trip experiences, I've prepared a list of top hiking destinations in the UK you should try.
The Glyders, Snowdonia
The Glyders in Snowdonia is one of the most popular hiking destinations in the UK. It not only offers you the adventure you are seeking but also has the scenic beauty – be it the famous Cantilever Stone, the Miner's Track, or some other.
The total distance of this hiking is 5 miles (8kms) and the typical duration is around 4 hours. Starting from the east side of Llyn Idwal, move up towards the Devil's Kitchen. Move to The Castle of Winds Rock formation and then to the Glyder Fach summit. Return from this hiking trip really tired, satisfied, and with a lot of photos.
South Downs Way
This hiking destination is popular for its diverse landscapes and surroundings. South Downs Way stretch for a hundred miles between Winchester and Beachy head. This is a must-try hiking destination for every outdoor lover. If you are visiting the UK for the first time, take time for South Downs Way. You won't regret it!
Yorkshire Three Peaks, Pennine Range
Do you like going up in the mountains? If your answer to this question is a "yes', you should certainly try this hiking path. The route length of the Yorkshire Three Peaks is about 40 km long and it includes 1.5km of ascent.
During peak times, you can find many fellow hikers, and this makes hiking more fun. People like hiking Yorkshire Three Peaks during summer and it probably might be the most adventurous hiking trip you have ever been to. Research more about it before starting this hiking adventure.
To Sum It Up
Hiking trips allow you to enjoy the scenic beauty while also offering adventure and adrenaline rush. Try hiking this summer and you will definitely prefer it over going on holiday trips like me.