Tough Mudder is a sporting event that's been on the rise in recent times. The London Marathon witnessed a crowd of 40,000 people which made it pretty clear that people are getting more invested in endurance sports activities. Newer and more challenging games have come up, tough mudder being one of them. There has been vast participation in this event and it is still attracting a lot of people to take up the challenges of Tough Mudder.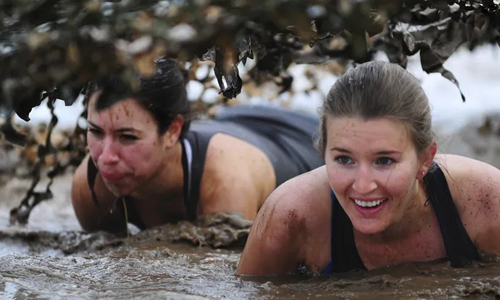 Running races is fun but it can become monotonous in the long run. However, obstacle races, a variant of running races are a fun and enjoyable alternative. One finds oneself climbing walls, jumping from heights, muddling through dirty mud, etc. in these races that make it entertaining for the competitors and the audience as well.
There is strong supporting evidence for obstacle races given by people. Some of these arguments include- it is a less boring and more exciting run, you get an amazing profile picture for your social media handles to stir the buzz, but most importantly, it pushes you to do better and test your body limits and willpower. Guy Livingstone, the founder of Tough udder said in an interview that more than the sport, it was about the sense of teamwork and connectivity among individuals that made the event fruitful and worthwhile. The race not only involves winning but the process of helping each other out in overcoming obstacles and developing sportsmanship. At the end of an obstacle race, all the competitors are found smiling because of the compassion they experience from fellow humans. A normal race cannot provide such feelings, they leave you bitter at times.
Tough Mudder is a tough and brutal race but gives you tons of happy memories. Hence if you are interested in such activities, here are some suggestions for you.
Jungle Marathon
The Jungle Marathon is played extensively in Tapajos, The Amazon rainforest, Brazil, doesn't ideally fall under the obstacle race category, but still consists of a lot of obstacles. These obstacles are in the form of dangerous wildlife, poisonous and tricky vegetation and terrain, and several huge water bodies. The game is split into 63 miles over four days or 150 miles over six days. Be sure to pack your trekking bag with essential tools.
Total Warrior
In this activity, there are hurdles of mud, electricity, fire, climbing, diving, swimming, and nets. This game is played mainly in Leeds, UK. Feel free to enrol yourself for a breath-taking experience.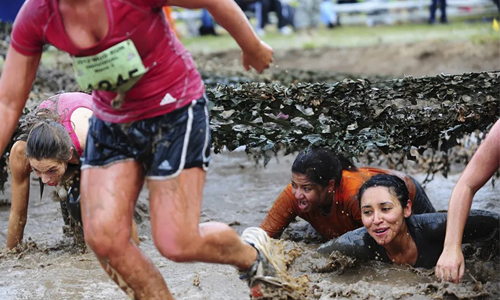 You May Die: The Death Race
If the previous two races weren't good enough for you, you are free to take things a notch up with this game. Designed to be finished within 24 hours, the game includes obstacles like mud, but more vehemently sleep deprivation, heavy mental and physical tasks. The game has lasted for 70 hours as well at times. This race is considered one of the most excruciating races of all time. The organisers on the website have claimed that there is only a 10% completion rate for this race. You are free to sign up for this if you are daredevil and willing enough. it is played in Vermont, USA. Truly, the game justifies its name!