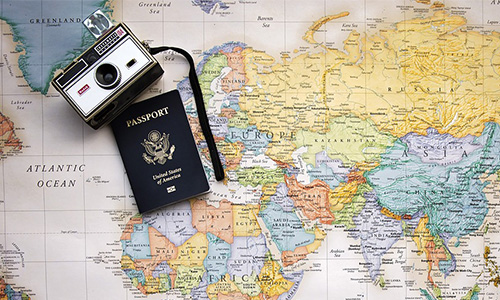 Different essentials need to be packed while travelling to different destinations. There are some essentials which I'd never travel without, irrespective of where I'm heading to. These are basic but important things for me. I've shared them below.
Water Bottle
Whether I'm travelling or at home, I constantly try to reduce my carbon footprints on the environment. So, I always carry a refillable water bottle. If the water is unsafe to drink you can take some water purification tablets along with you.
International plug adaptor with USB points
I never travel without an international plug adaptor with USB points. The adaptor which I own has 3 USB points and one plug socket. This makes it convenient for me to charge my devices even when only single plug socket is available.
Phone
I know you'd also never step out of your home without your phone. My booking confirmations, tickets, route map, itineraries, and contacts are stored in my phone. It is not only important for me for my data, but also for my entertainment. I play games, chat with my friends, click pictures, and watch movies in my phone while travelling.
Headphones
I love travelling, but long journeys can be boring sometimes. So, I always carry my headphones to keep myself entertained. I enjoy listening music or podcasts throughout the journey.
Portable Charger
As discussed above, I use my phone a lot during travelling. So, I need to carry a portable charger to keep my phone charged. I have a Power Traveller portable charger. It is a reliable charger which charges my phone really quick.
Travel Insurance
You never know when anything will go wrong during travelling, so it is always good to stay safe. I will recommend you to take a reliable travel policy.
Lip Balm
Different destinations have different weather conditions and I have dry lips for which I need proper nourishment. I always carry lip makeup like lip balm and lipstick.
Comfortable Footwear
It is important to stay comfortable to explore as much as you can. I own different shoes for travelling in different months. They are comfortable and stylish. I carry my sandals, if I'm travelling in summer and ankle boots when in winter.
Camera
The camera of my phone is nice but still I carry my DSLR. I own a canon 1000d. It is a perfect camera for travelling. It is lightweight, compact, and takes amazing pictures.
A pen and notepad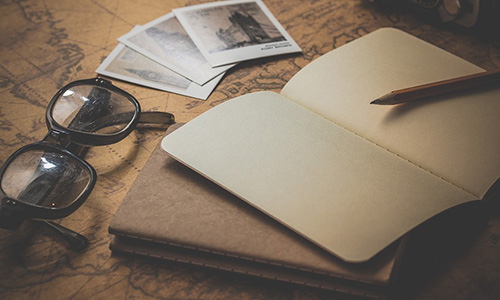 Though I own many devices, I still carry a notepad and pen. I love to pen down my thoughts and everything that has happened in the whole day