Anyone who knows me knows my undeniable fondness of the sea. So, when I came across the bloggers' road trip challenge, there was very little in me to not use this opportunity to go and check out if the sea maniac in me was still alive. But, the question was, which seaside should I go to? I was ready with a plan of going to Wells through Hunstanton, got off work on Friday, and filled my camera batteries with juice.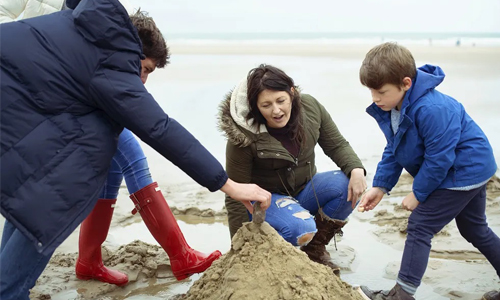 The drive began from Lincoln to Kings Lynn for a brand new inner tube. Next was food at Halfords which reminded me of all those family road trips my sister and I used to have when we were kids. Starting before the traffic could bother us always ended with a reward of breakfast on the way. For old time's sake, I got a breakfast bagel, a treat I enjoyed even as an adult.
I passed Sandringham to Hunstanton, an old seaside resort that was similar to most seaside resorts of England. It has the usual holiday parks, amusement parks, the sea, and sand, deck chairs, and beach huts. Why I chose that to be an ideal spot was because it could give me a nice view of the seafront and some nice tea shops to take shelter in if the weather decided to pour. As it happened, the rain did give a visit but not before I had my camera completed its job.
And right before heavens opened its door, I was back in the car and headed towards the ultimate destination of this trip: Wells-next-the-Sea. But, before I could reach, I took a small stop at a place called RSPB Titchwell Marsh. An absolutely marvelous place that overlooks the marshland full of wildlife. And, what else? The sea! What I found was a deserted sea beach, a sandy pristine location that had me going even after I witnessed fork lightning in the distance (you know I hate storms). The soft sand, the calm sea, and the building rubble that sits on the beach captivated my attention. What you have now is a paid member of the RSPB who can't wait to go back there again!
I finally drove the remaining miles to the winding roads of Norfolk countryside that led to Wells-next-the-Sea. This isn't my first time on this beach. Our affair has witnessed more than a few visits. It's a pretty little town with all the features you'd expect from a harbor destination. The sea, the sand, and the boats marooned nearby give a rather sad but impressive picture. You can almost feel the melancholic ache of the boats, pining to enter the dangerous sea. Another thing I relate this beach to is fresh doughnuts that have sugar, flour, and seaside rock. I got some for myself before I sat on the gauge railway train to get back to my car.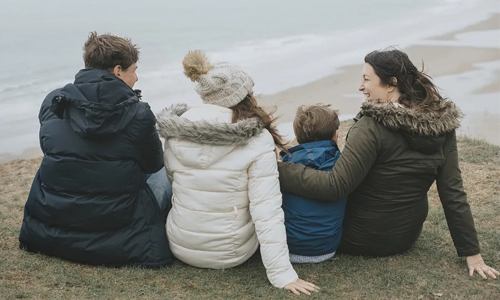 My journey back from Wells was slightly frustrating, thanks to the traffic that had built up from Norfolk to Lincolnshire. My camera and I completed the 300 miles road trip, dodged the rain, explored a new place, and admired the views. I hope you liked this little tour!