Whether the mountains are calling you out or you were already planning to spend days with those snow-clad mighty mountains, there's one thing that never changes i.e. packing the right type of essentials. Make sure you carry a fully-equipped kit and approach the snowy season with a perfect warm jacket, dry snow pants, grippy and comfortable snow boots, and other important items for a stylish as well as safe journey.
Check out why you need these amazing essentials and what should be the points of consideration while adding the right gear into your bag. No matter you're new to this thrilling outdoor sport or a backcountry expert, this list of gear will have you covered. Read on…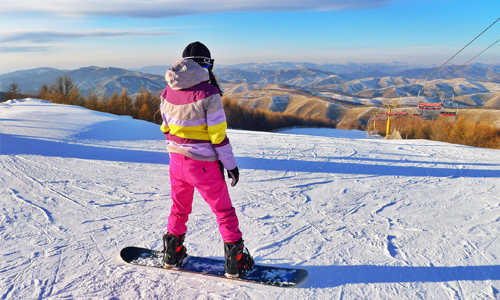 Ski and Snowboard Jackets
Having a weatherproof jacket that can keep you warm during those chilly days is the first and foremost piece of clothing you need to pack. Make sure you invest in it carefully. Take some time and research well to get the quality jacket you can rely on for years. The jacket should help you fight against snow and water. To check how much you can trust on the waterproof qualities of your ski jacket, look for its waterproofing rating. Some of the best jackets on the market are available on our website, so why not check out our Ski brands today?
Snow Base Layers
Layering is very important when you want to stay warm and cosy during this amazing snow activity. And the rule to staying warm is to get the perfect base layer, which includes thermal bottoms and tops. They are worn under the ski pants and ski jackets that also help you enjoy beauty sleep, in case, you're going camping. Choose layers made from merino wool, it is one of the best fabric options to keep you warm in the cold weather.
Ski Pants
Also known as salopettes, the ski pants are the next essential items you need to carry while going for skiing. Get the best ski pants for your winter activity that can keep you both dry and warm while you're lost in this amazing winter sport. You should always invest wisely in the best ski pants as they ensures flexibility while moving and keep you in your comfort zone, thus allowing you to perform better. Check out these wonderful choices on our website and you can get the best pick.
Ski and Snowboarding Goggles
It becomes really important to save your eyes from wind and snow while indulging in this intense snow activity, thus snowsports goggles are required. These goggles even help you see clearly during snowstorms. Before you look for the best brand and product on the market, make sure you understand the difference between the various lens colours of these goggles that are made specifically for different conditions. When it's the cloudy day, yellow and pink lenses can do the job. Polarised lenses and darker shades are required for a sunny day. On our website we have some of the best picks out there, check them out.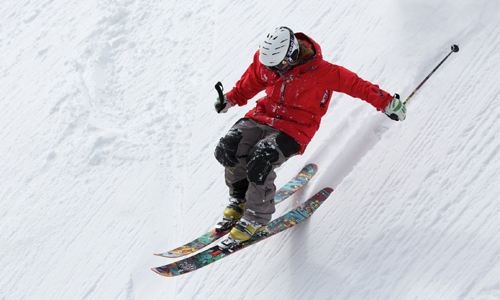 Snow Boots
They say a good pair of shoes can take you miles. While skiing, safety also becomes one of the major concerns. You need to ensure that your shoes are waterproof for a better performance during a light snowfall and have better traction for a nice grip on ice. They should also be able to keep your feet warm on a cold/ freezing day. On our website there are some of the best choices that are durable, strong, and reliable.
So ladies! There you are with the important gear you need while skiing and a few great recommendations to make your selection process much easier. Just know the importance of why you need to get that specific gear, list of the best choices, and you're ready to hit the snow safely in 2020.