If you are into trail running and/or are a regular runner, you might need one essential item to keep you going: trail running shoes. There are various ways to know which one might suit you best. Before that, it is important to know what trail running is.
Trail running, also known as off-the-road running, is practiced on routes which are not made of tarmac or concrete. These include various types of terrain and surfaces, which require a good pair of shoes to hike or run.
Trail running shoes are designed to ensure your safety by maintaining a high-quality grip on different terrains including muddy, wet rock surfaces. These shoes usually have robust uppers, which provide durability when used over off-road terrain. A highly abrasion-resistant shoe, the trail running shoes have waterproof liner, such as gore-tex, which provide better protection against wet and mud puddles. You can choose the one with greater cushioning or less cushioning according to your need.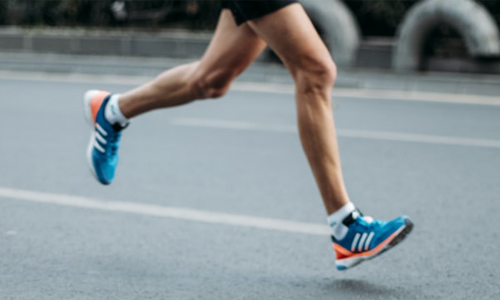 Here are a few tips to choose the right trail running footwear for your next trail running session:
Shoe drop
A shoe drop is the difference between the height of your heels and the fare-foot while wearing the shoe. Flat foot would be a zero drop. From there, the drop depth can rise to 10 mm or even more. There are various types of trail running shoes that provide different specifications according to the requirements.
Having a better shoe drop allows better engagement of the full dole on the ground. It also provides better flexibility for improved traction. While running on harder packed trails, it is better to have your heels raised a little to ensure more resilience.
The uppers
Made of robust materials, trail running shoes have a rand, which joins the sole to the upper. It helps provide protection against abrasion and to easily move through obstacles such as stones, rocks, etc.
There are various brands that are designed to be more or less robust according to their use and material design. It is, therefore, advisable to check upon your wearability during the course of running. If you want waterproof shoes, you can look for Gore-Tex lining, which provides warmth during winters.
Go for darker coloured uppers as they tend to get dirty over time. It would help you save a lot of maintenance and these shoes can be used for a longer period of time.
Look at the fit, not how it looks
There are many brands that promote good fit, but aren't chosen due to the way they look. It is recommended that you choose trail running shoes according to the fit and not based on how they look. It is very likely for brands to change their look from season to season. Therefore, it is beneficial to look for comfort and wearability.
You can go to your local sports store or a shop to try on a range of different shoes before knowing what works best for your feet. You can weigh their pros and cons and then decide. If you ever come across a good pair of trail running shoes, you can keep a stock of them for later use.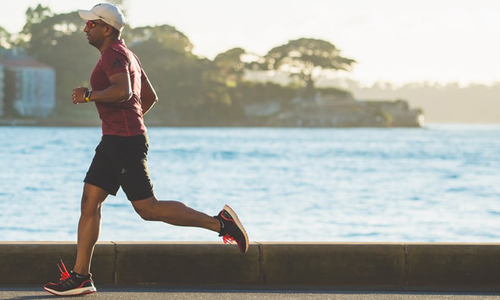 Weight of the shoes
Many runners prefer a lighter weight shoe. However, it is best to know that there are many shoes which are lightweight, and are made of fabrics that have been reduced, or the materials are compromised.
For shorter running trails, it is a good option to have a pair of lightweight shoes. There are many shoes which are mid-weight but tend to last longer.
Which pair of shoes is right for you?
You may want to think of a number of aspects before buying trail running shoes. Think of the fit, the way your heel feels, as well as comfort. Look for specific male and female fits which might make you feel comfortable. Consider the sole and the type of route in which you would be running. Look out for these aspects and find your favourite trail running shoe.