When we read about hiking, it seems like a low-risk activity which only only requires you to walk through different terrains. But hiking is so much more. It is a natural form of exercise and a way to build your relationship with nature. The only problem is that nature is very unpredictable.
Because of the frequent shift in weather conditions, hiking might become difficult. It might get harder with injuries if they are not taken proper care of. The worst-case scenario would be spinal injury or even death.
There are many ways with which you can avoid sustaining injuries while hiking. Here are some of them: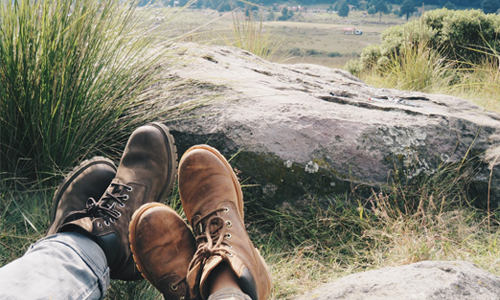 Walking poles
If you are new to the whole hiking game, it is likely for you to lose balance. With harsh weather and a steep incline in front of you, it might not be a safe idea to go hiking. However, walking poles are a major help while you are learning to hike steep inclinations. These are also useful for endurance and help take some weight and strain off your legs.
Stop and rest
Hiking can be quite tough if you are not an endurance hiker. It might also take you a long time with continuous hiking. You might get drained after a long day if this continues. It is advisable to have rest during pit stops and make it less rushed and more enjoyable. You might take a break to soak in the beauty of nature.
Store essentials
With a long arduous journey, you might get hungry. You burn a lot of calories while hiking, and it is important to keep yourself hydrated at all times. Even when you are hydrated, you might feel nauseous because of improper nutrition. You can bring lightweight calorie-dense food and ample water to keep you hydrated during the entire session.
Wear proper hiking gear
To avoid cuts, injures, and insect bites, always make sure to put on a long-sleeved T-shirt/top and trousers. Hiking trousers are comfortable to wear and are durable. They also provide comfort and adjustability. It is beneficial for you to wear long-sleeved clothes to avoid bruises and cuts along the way.
Train before hiking
Some of the most common injuries are suffered because of lack of training. Training is an important element of hiking. You can perform well if you start with short hiking trails/routes until you have built your endurance. You can also strengthen your muscles through constant training and with time, you would get better at hiking long trails/tracks.
Pack insect repellent
One of the most common issues while hiking has been insect bites and bruises. It is safer to avoid such mishaps by taking care of them. Pack your essentials along with an insect repellent and make sure to use it while you are hiking. If you are hiking during the rainy season, expect cuts and bruises due to difficult terrain and insects. As they say, prevention is better than cure.
Add a first-aid kit to your list
A first-aid kit can help you in the long run. If you are hiking in high-steeped mountains, you should be aware of the climatic conditions. Whenever there is a minor injury, it is better to use the first-aid kit. A first-aid kit should include antiseptic, bandages, sugar sachets, insect-repellent, electrolyte powders, etc.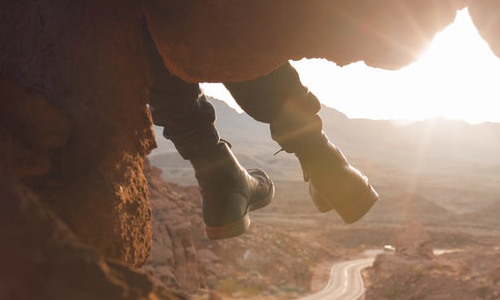 Going on a hiking spree?
Explore more such safety measures before going on a hike. Wear your sleeves right, store your essentials, and don't forget to put on sunscreen. Once you have ticked off your checklist, it is time to enjoy your hike.