Hiking makes you feel relaxed and provide you with an opportunity to get some physical activity. This is also a great adventure when done solo and/or with friends. However, there have been days where you woke up thinking you will make the best of the day and there it went – a roaring sound of thunder!
Hiking during the bad weather is always a challenge and creates obstacles which get difficult to overcome. It is necessary to check on the weather and pack your essentials before you move on with the plans. It is also necessary to bring a good backpack with you in case you need to survive the wet conditions. There are a few other things to take care of before you head out for the adventure during a bad weather: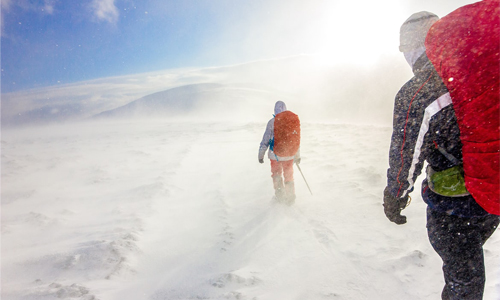 Keep yourself dry
Keeping a base layer with you made of merino wool helps with the chilly weather. You can also wear comfy leggings to keep yourself warm. A layer consisting of insulation made of synthetic fibres is the second option you must go for to be prepared for the eventful day. There is an outer layer which consists of a lightweight jacket. It dries quickly and keeps you warm and dry all the time.
If you are hiking in areas which have an extremely unpleasant weather, you can opt for other essential wear such as a pair of gloves, a waterproof pants, a beanie, merino wool socks etc.
If you are hiking in the snow, you need to invest in a good pair of snow boots. There are comfortable snow boots. You can also look at the manufacturer manual before buying your kind of shoes/boots for your adventure. There are boots and hiking shoes which are waterproof and come with an extra insulation for added warmth.
Take short breaks
It is better to take short breaks once in a while, rather than getting hot and cold at the same time, and ultimately getting sick. When you are hiking with oxygen at high altitudes, it is important to take short breaks. This would result in providing you with the right amount of time to gear up for the next session. You can have short meals and ample amount of water to keep you hydrated throughout the day.
Avoid Sweating
Perspiration is one of the reasons why many people get dehydrated. A temperature drop leads to hypothermia, which can cause a lot of troubles. You would have to monitor your pulse and sweat levels to understand when to hydrate yourself the most. If you have proper gear and the aforementioned layers, it would keep you cool and dry. You can move on with one layer when it is hot, and add another layer when it gets chilly.
Stock up your hiking meals
If you are going out for a couple of days you might as well sort your hiking meals properly. You need to boost your energy as it would require a lot of endurance to keep going after a point of time. Your meal can consist of high-energy snacks which are taken regularly. Once you finish hiking, it is important to have meals which are rich in fats and proteins.
You can never forget about water when you are hiking in the chilly weather. Dehydrated people are more prone to hypothermia and other problems.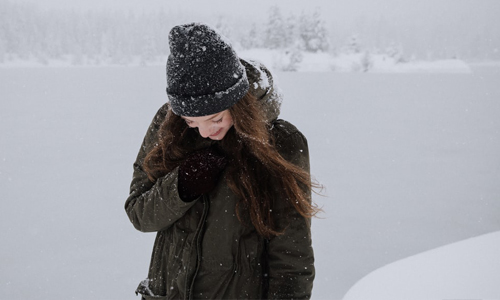 Summary
It is not an ideal scenario to hike in an unpleasant weather. There are many obstacles which you have to overcome. It might take some time for you to get adjusted with the weather, but once you are accustomed to it, the adventure becomes fun!