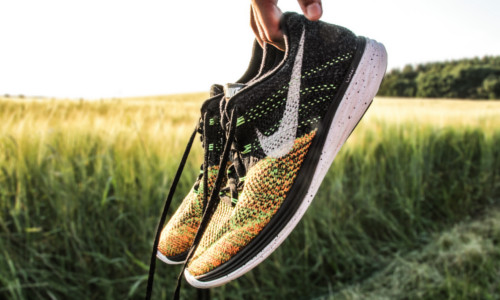 Ever wondered if the shoes that you have for your fitness routine are the right ones for you? If you are suffering frequent injuries and have a sore foot most of the times after your workout session, it is more than likely that your shoes are not suited for your fitness regimen. As a roadrunner, I have suffered many injuries ranging from hip pain to shin splints. My running woes led me to take advice from seasoned athletes and I came to know about shoes and their criticality in running. Once I found the right shoes for myself, I felt comfortable running greater distances which have enhanced my fitness level a great deal. Just like running, there are various activities which demand that you wear the right footwear for excelling in them.
Selecting the Right Road Running Shoes
While running on hard surfaces like roads or pavements, your foot (and especially the front of it) bears the most load of your body. As a runner always lands on the front side of the shoes, running shoes generally have a great cushioning system that bears the brunt of the weight. These shoes are lightweight, stable, and designed for supporting your foot through its wide range of movement while running. The running shoes come with a midsole for long-lasting comfort, a mesh upper lining for breathability and rubber outsole for traction. As a result of these incorporated features, running shoes are perfect for running long distances on roads, sidewalks and smooth, paved surfaces.
Selecting the Right Cross Training Shoes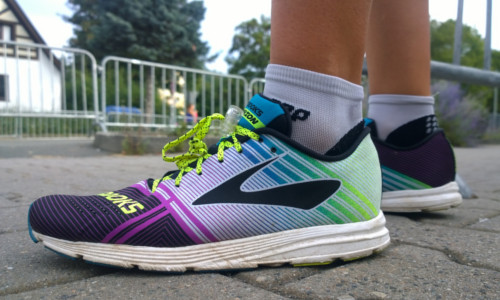 Made for non-running exercises, cross training shoes are armed with midsole for maximum mobility and a grooved outsole for versatile traction needed for different activities. Cardio based workouts and lifting light weights demand a higher level of stability which is provided by cross training shoes. Along with stability, these shoes support lateral movements and have great breathability which makes them suitable for running short distances. However, if you are planning for longer runs, it is advised that you buy running shoes for greater comfort and durability. Cross Training Shoes have little-to-no heel-to-toe drop, which makes them extremely stable for supporting your flexible cross training routine.
Selecting the Right Trail-Running Shoes
I used to assume that road running shoes could be used for trail running as well, since I thought that they were similar and would roughly serve the same purpose. But soon, I realized that the challenges of a trail run are very different. As a run through natural terrain comes with a variety of obstacles, such as muddy or waterlogged ground, simple road running shoes are not up to the task. I bought trail-running shoes and made my weekly hikes a whole lot easier. With my waterproof trail-running shoes, I no longer get wet in the wild. My new shoes are heavier than my running shoes and feature a lugged outsole which provides me great traction on varied terrains. The upper of the shoe has synthetic material which prevents rocks and other trail debris from entering it. If you often run on rocky surfaces, I advise that you look for trail shoes with a hearty rubber toe guard for extra protection. Trail-running shoes are better for running on treadmills than your road-running shoes, so if you like to run indoors in your gym, they should be your automatic choice.