Tips for a Better Winter Camping Experience
Winter camping is something that we all love. The snow-covered landscapes and the majestic sky leaves us astonished. But you can avoid the freezing weather and cold nights. So, to enjoy your camping with utmost comfort, you must bring all the essential gear that keeps you warm. Here are some of the tips that will make your winter camping enjoyable and fun!
Check Weather Temperature.
A week before, you must keep track of the weather conditions of the place so that you can pack your gear accordingly. Please consider calling the local ranger station to stay up-to-date on recent weather patterns. Other than this, check out the hiking trails and determine what kind of tools and clothing you may require.
Keep an Extra Layer with You
You never know when the weather gets colder in winter. So, instead of trembling, it would be best to keep additional clothing with you that keeps you warm and safe. Keep an extra pair of coats, woollen sweaters, blankets, socks, and gloves with you. There could be possibilities for wind and rain, so pick something waterproof and windproof.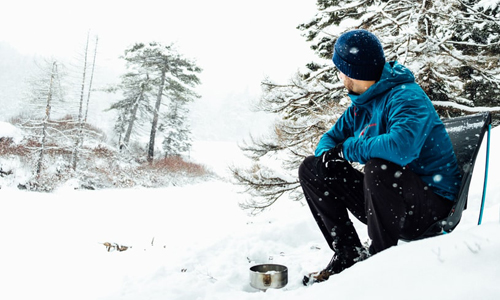 Carry Your Sleeping Pads
If you want to stay warmer and away from the cold ground, then you must carry a sleeping pad. They are not only comfortable but also protects your body from the outside air. So, make sure that you are packing your perfect insulated, closed-cell foam sleeping bag!
Try to Stay Dry!
You must stay dry as wet clothes will lower your temperature and make you feel cold. Protect yourself from sweating, as it will dangerously cool you down and make you feel the chills. When walking on a snow trail, make sure you're wearing waterproof boots so that your feet don't get soaked and your body stays warm.
Bring a Hot Water Bottle
Keeping a hot water bottle in your sleeping bag will radiate heat and make your body temperature warm. You should buy a stainless steel bottle as it stops contaminants from being mixed into the water when it's hot. Keep this hot bottle on your inner thighs, neck and other parts as it will make you feel relaxed.
Keep Lithium Batteries with You
Extra time in the cold will reduce the life of your batteries. So to avoid any inconvenience and problems, it is better that you must carry lithium batteries with you. They are not only easy to handle and lightweight, but can also withstand cold temperatures better as compared to the alkaline batteries.
Protect Your Eyes
Walking in the cold for long duration can cause snow blindness that can be harmful. So, it is important that you must carry ski goggles or sunglasses with you that will protect your sensitive eyes from the shining sun.
Consume Lot of Food
You must consume high-fat foods and calories during your winter camping so that you can keep yourself warm. Eat meat and other packed food as cold weather will reduce the chances of spoilage. Other than this, note that you boil the water before you drink as water filters do not work correctly under cold conditions and water is likely to contain some dangerous chemicals.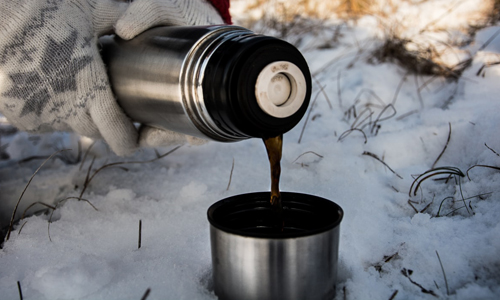 Don't Forget an Extra Stove
The stove is an essential equipment that you need to cook food and you can't take any risk with that. So, make sure that you are carrying an extra stove with you because there is a possibility that the stove may stop functioning due to cold weather. If you don't want to starve yourself, it is better to keep two stoves.
In Conclusion
Following these tips will help you to get a better winter camping experience and enjoy every moment of it. So, before planning your journey, make sure you build a checklist and bring all the necessary things!