Don't you feel that at some point your body has had too much and needs to relax? Well, when that happens, I turn to camping with my friends in the wild. It's a truly great experience if you manage to do it right. Some of the things that I follow are listed here, which might help you in enhancing your camping experience as well.
Get Familiar with the Do's and Don'ts
Before launching the idea of camping in the wild in your head, make sure you are familiar with all the DOs and DONTs of the wilderness. The number one lesson is to "leave things as they were". While camping, it is essential that you leave the ground just as you found it, looking natural, wild and raw. If you do clear out some space to set camp, try to scatter the twigs and stones to not make it too obvious that someone was there.
There's only so many places in the UK where you c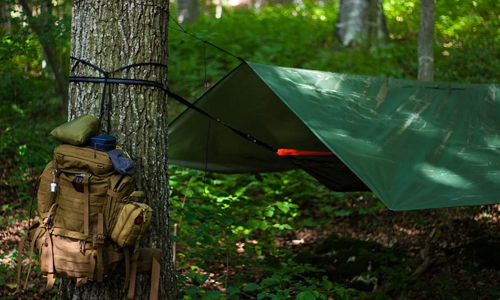 an camp, because the areas around England, Northern Ireland and Wales are private properties and hence require permissions but there are always loopholes and the key is to not lose hope. However, Scotland offers you free space for wild camping. The Lake District and Dartmoor National Park can also be a choice as long as you set camp away from roads or cultivated land.
The Things You Would Need
When planning a camping trek, start making a list the moment you start planning. Keep check of allergy medicines or other prescription drugs if you take any. However, make sure you travel light because the more stuff you take, the more cramped the space is going to be. Some of these items might help keep your baggage weight on the lower end:
Tent
Sleeping bags/ Sleeping mat
Dry food
Water, to avoid dehydration
Torch/Lantern
Safety equipment/ Weather kit
Cooking equipment (induction stove, if possible because barbecues are unwanted hassles)
Rucksack (of 40- 65 litre. capacity)
It is a common knowledge that making a fire on a cultivated land might decrease its fertility, in addition to that, it leaves a lot of residue. W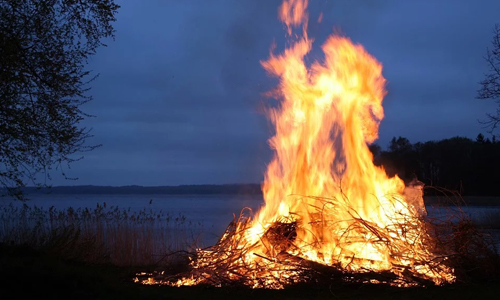 henever you decide camping in the wild, keep a check on the amount of ash being produced and clean up after yourself. Make sure you don't light a fire near a spot that could start a wildfire, the air can't take any more smoke as it is. So, try keeping the bonfire as small as possible.
If you want to wild camp, do it smartly. People usually want to set camp somewhere near a scenic view but they forget about things that are of importance. Looking for a flat and dry piece of ground is key to setting up camp. Also check if it is sheltered from unseen weather changes like fast winds or rain, etc. Try to look for a space near a running water stream, so you don't have to run around big distances for water. And make sure that you don't camp too close to trail ways or walkways to avoid being disturbed by hikers.
So, now you know my secret to having a safe and fun camping experience with my family. Hopefully this information comes handy for you too.