Hiking in hot and humid conditions can be extremely difficult. Here we give you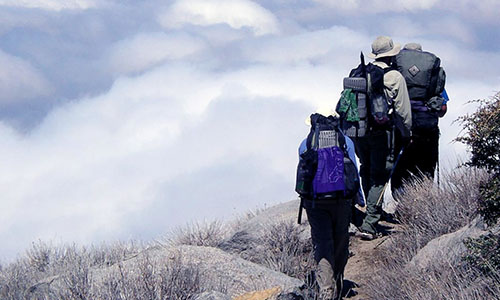 tips so you can enjoy your hike even in places that are unforgivingly humid.
Tips to Complete the Hike in Humid Climate
You should check the weather conditions of the place where you have planned your hiking trip. You will notice that in some of these places, it is too hot and humid. During monsoon, rain can be expected in those areas. So, before heading forward, it is important to check the weather.
The selection of your chosen hiking trail is extremely important while planning hiking trips in humid climate. There are three things that need to be taken into the consideration while selecting a trail. These are the nature of elevation, water availability and shelter.
In order to avoid that unbearable heat of the sun, you should ideally start the journey early morning. You should try to start hiking before 11 A.M. and wait out the heat before you resume the trip.
It is always beneficial to pack your bag smartly for a hiking trip. You need to pack the hiking essentials and only items that are very important and you will definitely need, otherwise your backpack will be too heavy and you will get tired easily.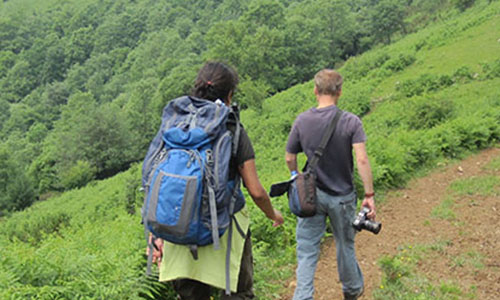 You should wear clothes which preferably cover your whole-body. I recommend you to wear a loose-fitting T-shirt with long sleeves that help you to protect from harmful UV rays. You can also wear a hat and a sunglasses.
It is very important to keep yourself hydrated during hiking. You must carry a water bottle and keep on drinking water throughout the day. Electrolytes help you stay energised, therefore, it would be sensible to carry electrolyte sachets in your backpack to pour into your water.
In order to complete your hiking trip successfully, it is necessary to give your body a proper rest, so ensure you get a good nights sleep to relieve your muscles and rejuvenate yourself.